Comment: New tech and partnerships will up the ante on leakage
Closer partnerships, technology and connectivity will be the key to tackling leakage, with collaborative delivery alliances in the best position to make headway, writes Ronan Clancy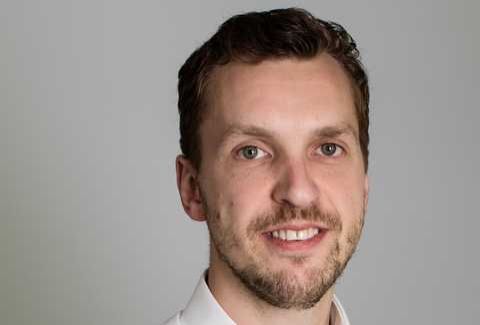 By Ronan Clancy, Associate Director, Anglian Water IMR Alliance, Clancy Docwra
In the public consciousness, almost all conversations and debates around the water sector come back to leakage eventually; images and videos of precious water gushing onto paved roads continue to make good headlines. As we face heightened awareness of the challenges to supply caused by drier summers – especially in the south east of England – the industry is bracing itself for even greater scrutiny and pressure to come up with answers to the challenge.
Reputationally, it is hard to make headway against the statistics when almost 3.1bn litres are lost per day in England and Wales. Yet many are making significant progress. Anglian Water recorded its lowest level of leakage ever over 2017-18 at 183 mega litres per day – five per cent below its regulatory target. With its focus on affordability, resilience, customer service and innovation, Ofwat is ensuring that leakage remains a major focus for all water companies into the new AMP.
The good news is that this is driving investment. A combination of new tools and tech are now starting to crystallise in our sector, requiring different approaches from businesses like ours – and our construction peers – which have the expertise on the ground to deliver the change.
New tech
The technologies being developed around leakage fall into two broad camps: tools to improve the efficiency of operations and digital tools that maximise how those tools themselves are best deployed.
Taking an example from our Anglian IMR Alliance, the use of noise-logging devices on a temporary basis has been used to identify weak points in the network. As technology has advanced, the falling cost of delivering these tools, and our ability to analyse the data fed back from them, means that with our alliance partners Kier, we are now looking at rolling out these devices on a semi-permanent basis across a wider area.
From there, there are then major opportunities to ratchet up significant gains by harnessing the data that tools of this type provide. Using Internet of Things technology to feed back data from across the network, combined with the powers of machine-learning tools, we can start to build a picture of resilience and performance.
New ways of working
This doesn't mean that water companies should become tech specialists, or tech specialists take over the water network – but it does call for closer partnership and connectivity to bring these tools into the sector. That's why we have been working with Microsoft to trial new models for leakage detection, combining the expertise of contractor teams that understand the characteristics of a geographical network – its geology, material types and age – with the capability of its Azure artificial intelligence platform. In time, the ultimate goal is to harness this joint expertise to not only map but pre-empt leakage, drive down response times and drive up water retention within the network.
The ability for new technology to improve leakage is the most exciting and compelling change being seen in our sector, but more everyday changes and approaches are required to really make it work.
Earlier this year, Anglian Water chose to bring its leakage detection activity within its core IMR alliance for the first time – split between Clancy Docwra for the west region and our partners Kier in the east. Though a relatively small change, it's a crucial one to raise visibility and coordination of leakage across the network.
New skill sets
Critically for a construction sector faced by the challenge of an ageing workforce, moves like this enable us greater flexibility in the roles we can offer our teams – encouraging complementary skills into the sector and ensuring we attract and retain the best talent.
Doing so will be key to the new partnerships we need to tackle the leakage challenge, and to shape a resilient network fit for the future.
-This article appears in the June 2019 issue of WWT magazine.