Comment: Keeping up the pressure on leaks
Variable speed drives could play a greater role in helping water utilities reduce leakage caused by excess pressure in the water network, writes Dan Banks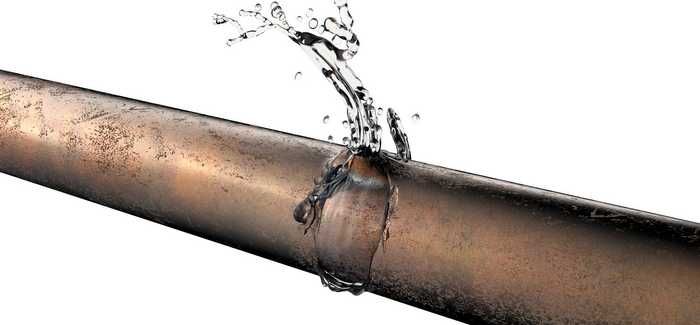 by Dan Banks, Water Framework Manager, Drives and Controls, ABB
Leaks are a perennial problem for the water industry – no-one likes them and wasting water is never popular.
Reducing leaks is one of Ofwat's priorities, with the regulator identifying four major causes, the first being operational strategies such as pressure management.
High pressures cause problems by forcing water out into any existing leaks, while also leading to new leaks at points of strain such as joints. This is where water companies can really make a big difference, as a 20 percent reduction in pressure could reduce leakage by up to 50 percent.
Variable speed drives (VSDs) are ideal for maintaining the optimum pressure by easily changing the output of the pump system to match the conditions.
For example, using a VSD, a pumping system could be set to provide a pressure of five bar during the day and three bar overnight. This could reduce leakage by up to 80 percent during the night.
Some drives also have a sleep and boost function, allowing the pump to rest when there is no demand. Before entering sleep mode, the drive can activate the sleep and boost function. This boosts the pressure in the pipeline before shut down, increasing the pump's sleep time and saving energy. The pressure is continuously monitored and pumping restarts as soon as pressure falls below the minimum level.
Sleep and boost avoids unnecessary starting and stopping of the pump, another factor in leaks. Constant stopping and starting of pumps causes rapid changes in flow. These in turn lead to rapid changes in pressure, causing damaging water hammer. The network, pipes, pipe supports and valves, all suffer damage, with the inevitable result being more leaks.
And it doesn't stop there. When pipework is replaced and leaks are repaired pressure is built up in other parts of the system, causing leaks in new locations.
Traditionally, surge tanks are used to protect systems against pressure spikes, but they are costly to maintain and certify. VSDs allow a controlled acceleration and deceleration of the pump to avoid water hammer, in most cases removing the need for a surge tank altogether.
VSDs achieve this control through software routines such as a soft pipe filling, giving a pump a soft start. Allowing a smooth build-up of water flow, this avoids pressure peaks, increasing the lifetime of the pipework and pumpsing system.
With VSDs controlling pumps, leaks are kept to a minimum, giving a network that works better for everyone – staff, customers, shareholders and the regulator.