Comment: Innovation - the future of the water industry
Regulatory, economic and customer trends now mean that it is more important than ever that water companies innovate, writes Eddie Wrigley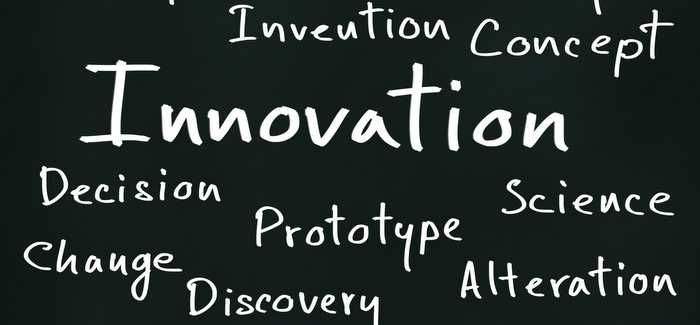 Innovation – the successful exploitation of new ideas – underpins the current performance of the UK water industry and is the key to its future success.
Some of you might be sceptical of such a sweeping statement, but I genuinely believe that in our industry, innovation has moved from a "nice to have" to "the way that we do business". We've got a lot to be proud of, and some exciting times ahead. That's not to ignore the experiences of some equipment suppliers trying to get water companies to consider and try something different, but we have some very big drivers for innovation that have already changed and will continue to change how we do things. Let's reflect on a few of them.
Customers. The customer is at the heart of everything we do, and we have to keep pace with ever increasing expectations. Delivering high quality sustainable water and wastewater services at an affordable price is the starting point; it has to be backed up with great customer service and providing a brilliant customer experience. Adoption of new technologies, particularly in the digital space, provides a foundation for better customer engagement. Social media and doing business via the smartphone app are increasingly the norm, and it's going to be interesting to see if low cost virtual reality drives another new channel for customer interaction in the next 5 years.
Competition and choice. Retail separation is almost with us for the commercial market and may be on the horizon for domestic customers. The winners in this brave new world are going to be the ones who can differentiate themselves from the rest and not just in terms of cost. New, added value product and service propositions, and brilliant customer experience are going to be key - all requiring innovation. Might we eventually see new entrants to the industry with multi-utility offerings? I recently received an email from my supplier of electricity and gas asking if I'd be interested in a low-carbon (renewable powered) mobile phone service!
Cost. Both in terms of affordability for the customer (whilst maintaining profitability), and in terms of managing the asset base, delivering cost efficiencies is a huge challenge that's driving significant innovation not just on the technical front but increasingly in terms of collaborative business models and smarter working between water companies and the supply chain. Smarter networks and intelligent use of data are enabling and driving opportunities for better optimisation (with transfer of learning from the manufacturing sector), and we're already seeing Building Information Modelling (BIM), asset inspection by drones and 3D laser scanning open up new possibilities for asset management and maintenance.
Compliance. The tightening of regulatory requirements and environmental standards will continue, driving process and technical innovation but presenting a big challenge in terms of delivering it whilst maintaining affordability.
Carbon. Meeting the challenge of climate change is sparking innovation around reducing direct energy consumption, increasing renewable generation and lowering embodied carbon in the asset base. Exciting developments around better exploitation of the energy potential of wastewater are already leading to discussions about energy positive wastewater treatment.
So I stick by my opening statement, that innovation underpins the current performance of the UK water industry and is the key to its future success. Water companies, their partners throughout the supply chain and in research bodies and universities can be proud of their achievements. One key platform for that celebration is the Institute of Water's annual innovation competition, and I'd like to close by wishing the finalists from all regions the very best of luck for the national final at the IoW Conference on 13th May 2016.