Comment: First steps towards a bioresources market
A deregulated market for sludge may have small beginnings, but utilities could gain from being bold and taking a strategic approach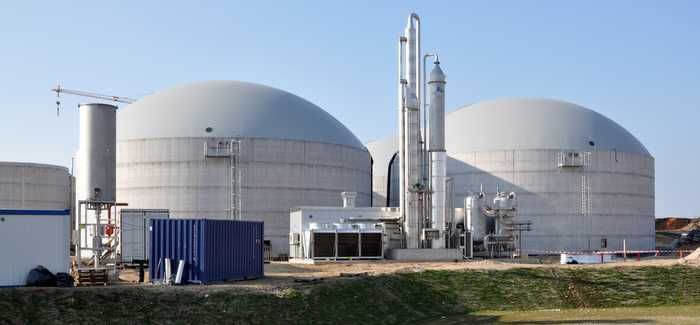 Anyone who has worked with sewage sludge recognises that it has value, and with the introduction by OFWAT of a separate price control for sewage sludge likely to happen from AMP7 onwards, understanding that value is now more important than ever.
In May 2016 OFWAT, as part of their Water 2020 initiative, released a view on the future regulatory framework for the 2019 price review. Key to this new approach is the promotion of markets to encourage greater efficiency by water companies in England, and where it aligns with Government policy, in Wales. OFWAT identified that sewage sludge, termed bioresources, is an area that provides substantial scope for market development and the indication is that a separate price control will be the first step towards full economic de-regulation.
There is a great deal of healthy debate across the industry, from within water companies, potential new markets entrants and regulators, about the impacts and the opportunities that this change will bring. Perhaps initially the change will be localised and small in impact but there is also the opportunity for companies to be bold about their investment and commercial strategies. What is positive is that the proposal has got the industry talking and really starting to recognise the potential value within bioresources.
The degree of interdependence between sludge production and treatment assets makes drawing a boundary between them challenging. Flows of material and energy connect across that boundary moving in both directions. OFWAT is initially requiring water companies to provide basic data on their production volumes, quality and thickness; information that will ultimately be used to enable bidders to access the marketplace. Internally companies will also need to understand their unit costs to treat at each site in order to decide commercially how to position themselves in the market.
Whilst increasing efficiency is the driving factor here, there is an intrinsic compliance link between future wholesale Network Plus activities and sludge activities. Will a formal boundary improve overall performance by focussing companies to achieve better levels of compliance across the full process chain? How do companies avoid adding extra cost into the process or quantify the risks associated with this new operating methodology?
Companies will need to make dynamic commercial decisions once the market opens. They will need to simultaneously consider their strategic approach to sludge investment and determine the right operating model to enable improved performance. Thinking about how to be agile in this new marketplace is key for all potential entrants; whether that means proactively treating more sludge or stepping back and exiting the market.
Markets could lead to incumbent water companies having stranded assets if they lose market share to new entrants. The potential inability to raise finance for new assets due to market uncertainty could exacerbate this issue. Conversely, the market could enable economies of scale to be realised across existing water company boundaries, reducing costs to customers on both sides of the equation.
Failure to understand costs and apportion them correctly could lead to poor positioning in the marketplace. But if companies get this right there's a real opportunity to drive efficiency, improve returns and lower bills to customers.
It certainly seems like 'do nothing' is not an option. The challenge will be making decisions that consider the commercial, operational and strategic factors simultaneously. Questions like "Should a new advanced AD plant be built and if so, where's the best place to ensure the internal and external markets are best served?" or "what's the right gate fee to charge to ensure lowest OPEX across the full sludge chain?".
To achieve true efficiency, understanding the system-wide effects of individual decisions and the linkages between strategies will be key. Finding the right tools to support those dynamic decisions is critical - getting to grips with the existing data and costs for bioresources is a great place for companies to start.
-This article was co-written by Niki Roach, Head of Water Sector and Dr Craig Mauelshagen, Head of Research - Risk Analytics, Business Modelling Associates