Comment: Exiting CAP a once-in-a-generation opportunity
EnTrade managing director Guy Thompson says the recent Green Alliance report has raised important issues on how to approach environmental spending in the post-Brexit era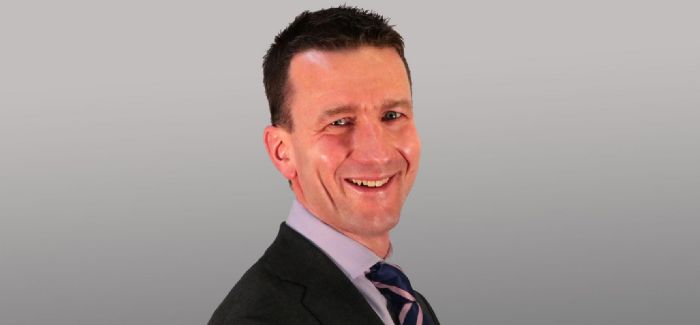 With the first Agriculture Bill in 47 years before Parliament, the Green Alliance report and its recommendation that water company spending should align with farm subsidies post-Brexit is very timely.
Many environmental trends, including water quality, are going in the wrong direction. This starts with the way we manage land. Coming out of the Common Agricultural Policy is a once-in-a-generation opportunity to re-think environmental land management.
The Green Alliance report sets out some stark numbers on the investment gap. We know that £13 billion is already being spent on catchment services annually in England – yet agriculture is still responsible for a whopping third of water quality target failures.
The funding simply isn't being spent correctly and this is down to the players in catchments – public bodies, NGOs, developers, food retailers and water companies – working in silos. For the many bodies out there working hard to encourage the farming community to adapt its practices, this can be very frustrating.
EnTrade believes that environmental services should become the third discipline of water companies alongside supply and waste. While water industry investment has done a lot for the environment since privatisation, Green Alliance is right to call for more. Notwithstanding the innovation in catchment approaches over the last decade, water companies are the sleeping giant in place-based environmental leadership.
But even if water companies step up to the plate, this will only work if we can find better ways of getting the money flowing to the right places and getting all players working together across the silos.
This is one of the main reasons Wessex Water set EnTrade up in the first place: to develop an online community that drives collaboration between the water and agricultural industries and ensures that funding is being spent in the right place to deliver cost-effective outcomes.
Over the next year, as the final determinations for PR19 are settled, Government will be developing its post-Brexit blueprint for environmental land management. There is a huge opportunity for water companies, regulators and Government to work together to radically rethink the model.
The Green Alliance recommendations could be focused in two ways.
First, re-scope the Water Industry National Environment Programme for 2020-25. This is a £5 billion investment in the environment could accelerate delivery of the 25 Year Environment Plan. Simple asset solutions like ferric dosing to reduce phosphorous discharges offer regulatory certainty but don't deliver anything else for the environment. While inherently less predictable, whole system and natural capital approaches will deliver a better return on investment. Water companies should collaborate with the Environment Agency to frontload the environment programme with catchment approaches and build the evidence that these can address both diffuse water pollution and a range of wider benefits.
Secondly, the water industry could work with the Government to amplify its post-Brexit "public funding for public goods", paying farmers and land managers to provide a range of services beyond food, including cherished landscapes, public access, biodiversity, healthy soil and clean water. The current approach to environmental land management risks becoming a zero-sum game in which every pound of additional private revenue is simply seen as one pound less off the public purse. Instead, there is an opportunity to co-design new models which blend funding to deliver better outcomes and a return on the investment to the state.