Comment: Engineering our way to sustainability
Once major environmental challenges are broken down into achievable goals, it's possible to see how established engineering processes can be applied to achieve real results, says Krisztina Bordacs of MWH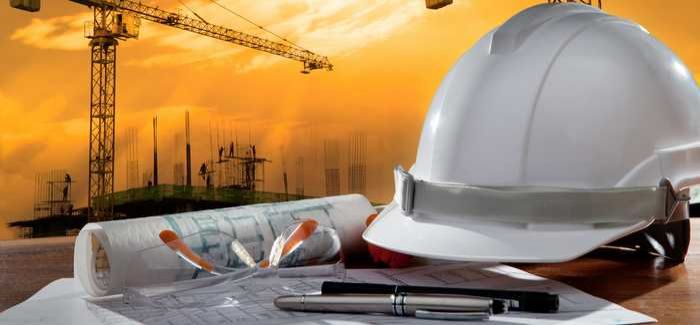 Today our personal and professional lives are dominated by social media and a daily bombardment of information that we are required to process. In our industry this means a daunting amount of data about environmental concerns, resource management, potential solutions for the future, financial and social considerations. And peppered among all this are the latest buzz words to make us wake up and pay attention to this month's scary trend or challenge. But are we all talking about tackling the same things in the same way? Because both locally and globally, there is a lack of clear definitions and a longstanding ambiguity around what is meant by the terms 'sustainable development', 'circular economy' and 'climate change mitigation'.
The introduction of new Sustainable Development Goals (SDGs) is aimed at elevating the environmental debate to the whole of human society and encompassing 'livelihood'. I understand this to mean enabling everyone to live their lives sustainably, using and simultaneously renewing or recycling resources to ensure as little as possible damage to the planet. However, the term 'livelihood' is not even used in SD goals. So how can we solve the livelihood 'puzzle' before it is too late and what methods are at our disposal to plan for a sustainable future for all?
The World Economic Forum first used the term 'Nexus thinking' when describing the need and human right to food, water and energy. This approach incorporates the complex interrelationships that intertwine human civilization and the environment; and appreciates the diminishing resources of water, energy, minerals, and agricultural fertilizers. However, this approach applied on a macro level often disproportionally emphasizes one overriding concern, typically food scarcity.
The good news is that there are well established scientific and engineering principles which could be used to understand the global imbalance and solve our problems. For example, the concept of assimilation capacity; the importance of mass and energy balances for renewable systems; the role of microbes and microbiology in solving agricultural problems; the importance of chemistry and understanding chemical reactions; and energy fundamentals and energy balances for energy generation.
These concepts and methods could be easily applied to cut down 'big' problems into manageable size, allowing them to be analysed individually and the best solutions for the future to be developed. Using these scientific and engineering approaches would also enable decisions to be made with the whole ecosystem in mind. For instance, we could compare water requirements for energy and power generation with energy requirements for water production which would eventually lead us to the right solution from the nexus perspective. One typical example of these questions and conundrums is whether the need for renewables justifies the depletion of agricultural land for food production – as has happened in Brazil.
Another good example of how these concerns need to be balanced is the removal of phosphorus from wastewater. Phosphorus needs to be removed to avoid eutrophication and there is a well-documented technology process for this – typically through applying precipitation chemistry. For larger scale systems, biological phosphorous removal is being used, but it has to address magnesium ammonium phosphate (struvite) precipitation as a 'nuisance' due to its tendency to create scaling pipes. Struvite, on the other hand, is a readily useable fertilizer which could counter the looming phosphorus fertilizer crisis. Using engineering technology this way could provide a nexus level solution to securing global food supplies. This process is already being used successfully and commercially for fertilizer production.
The application of another discipline, biology - and in particular, microbiology - leads us to a multitasking renewable, biomass. Generated naturally, this is a never ending source for food which has been applied by bioengineering processes for centuries – just think about beer. It is now being applied to waste treatment in the form of biological wastewater treatment and energy generation. The re-thinking of wastewater treatment processes 'forces' the biomass to consume itself for regeneration. This accomplishes the typical two stage process of wastewater treatment followed by sludge treatment in just one process. Plus, the biomass process provides clean water, generates energy released from the biomass and the big bonus – releases the phosphorus fertilizer. This is another growing success story as these systems have now been commercially applied in the UK and the USA.
So, what is the moral of my story? Using proven science and engineering to break down major issues into smaller 'problems' (the typical approach used by engineering companies) will lead to us reaching global solutions, more quickly and which will survive the test of time. So for me the old 'think globally, act locally' slogan is still very current and will often provide the best solution.