Comment: Ease off the pressure to keep leaks in check
Keeping leaks in check is a major challenge for water companies but one that can be met with variable speed drives to control pressure and highly accurate advanced flow measurement, says ABB water framework manager Dan Banks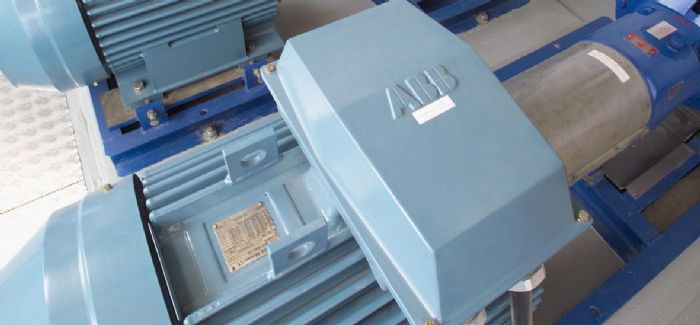 With 3,300 mega litres of water lost per day, the UK's water supply companies face a continuing and expensive problem. Losing 15 to 25 percent of its annual production of potable water every year is not sustainable and, despite the great success many water companies have had in finding and stopping leaks, there is always more that can be done.
Part of the challenge is that most pipework leaks remain hidden underground. Where losses stem from relatively small but steady leaks from a joint or fitting, such leaks can be especially hard to detect, particularly where the installation environment prevents water from rising to the surface. Going unreported, many thousands of litres of water can be lost before the leak is detected.
A big cause of these 'background leaks' is elevated supply pressures. While pressure is high, water is forced out into any existing leaks. New leaks can be generated at any points of strain such as joints in the pipework. The danger is exacerbated by older pipe work which may have suffered from corrosion and wear.
The reason for these elevated pressures is that pump capacity is usually selected based on a maximum requirement for flow or head, often with a safety margin built in and even extra capacity to meet future requirements. Yet normal pumping requirements will be only a fraction of the maximum capacity, and during low periods of demand it will be even less.
Putting a brake on pressure
Leakage can be reduced significantly by even a small reduction in pressure: a 20 per cent reduction in pressure can reduce leakage rates by up to 50 per cent.
This reduction in pressure is readily achieved using variable speed drives (VSDs). The ability of VSDs to control the speed of motors and thus pumps means that mains pressure can readily be controlled.
Using VSDs, flow rates can be adjusted to ensure that pressure levels are adequate. As modern drives are easy to operate and making adjustments is not difficult, settings can be approximately altered at installation and then fine-tuned over time. For example, a system with 5 bar in the day could be automatically reduced to 3 bar at night using the inbuilt control.
VSDs can also help to avoid the large variations in pressures that can lead to leaks in the first place. Switching pumps on and off causes rapid changes in flow. These flow changes are followed by rapid pressure transients, causing an effect known as water hammer. Water hammer occurs when the flow of water in a pipe is stopped suddenly, causing a shock wave to ripple through the water and impact on the structure of the pipes, leading to damage.
This can damage pipes, pipes support and valves and causes leaks. As pipework is replaced and leaks are repaired, pressure may build up in other parts of the system instead, causing new leaks in new locations.
VSDs reduce mechanical stress on pipes, pumps, valves and other key equipment, and diminish the likelihood of water hammer by enabling the flow rate to be increased gradually and safely.
Cutting pressure also means reducing pumping energy costs, while controlling leaks also avoids spending money twice to process and pump extra water.
Leakages cut by half
One company that has been using VSDs to good effect in its fight against leakage is Scottish Water. Since 2006, it has reduced its leakage rates by half.
More recently it has been working with ABB authorised value provider EDC (Scotland) to focus on pumping stations and the effect they can have on leakage rates. Leaks can occur both upstream and downstream of the stations and were one of the main causes of customer complaints. A project to identify and intervene in the stations most prone to causing burst pipes has contributed to significant decreases in the number of burst pipe incidents.
The program has prevented 1,000 bursts in three years. For around 100 of the most troublesome sites, the project has seen an 80 per cent reduction in bursts. Complaints about discolouration and low or intermittent pressure due to leakages have fallen 35 per cent. Installing ABB VSDs to control the pressure has been a major contributor to the program's success.
Overall, for an investment of £650,000, Scottish Water has so far saved £1.2 million on repairing burst pipes, as well as £35,000 on energy due to the efficient running of the pump motors by the VSDs. It is projected that savings will rise to a total of £4.5 million by 2021.
The numbers game
It's clear that the water industry needs to improve leakage rates, but to control flow rates and pressures and thus leaks, we need to measure them. This is where metering comes in. Using data from night-time flow measurements enables water companies to accurately pinpoint any unexpected continual increases in water consumption, which might suggest a burst or an undetected leak.
Traditional mechanical meters do not offer the accuracy needed and cannot cope with the low flows seen at night. By contrast, electromagnetic meters offer improved accuracy over a far superior range of flows. In fact, modern meters could even detect a toilet flushing.
Accurate flow measurement plays a crucial role in Scottish Water's leakage reduction programme.
To get more information on the pressure transients and the bursts they cause, high-speed data loggers are used to measure the pressure at a radius of one, three and five kilometres around the site, and 128 data samples a second are taken.
The positioning of the data loggers allows the cause of the burst to be traced to a particular pumping station. If the pipes connected to a pump are experiencing excessive pressure, EDC surveys the site and makes recommendations to improve its performance.
In instances where pumping stations are already using soft starts, which ramp up the pump speed and hence the pressure gradually, EDC recommends using an ABB drive solution.
With energy costs only going up and environmental concerns rising, highly controllable VSDs and accurate measurement of flow rates is the route to keeping on top of leaks.
This article originally appeared in the July issue of WET News