Comment: Can innovation help the taps continue to run in the future?
There is little doubt that innovative thinking is required if the industry to meet the resource challenges of the future, and big ideas on the table include compulsory metering and a national water grid, writes Gemma Domican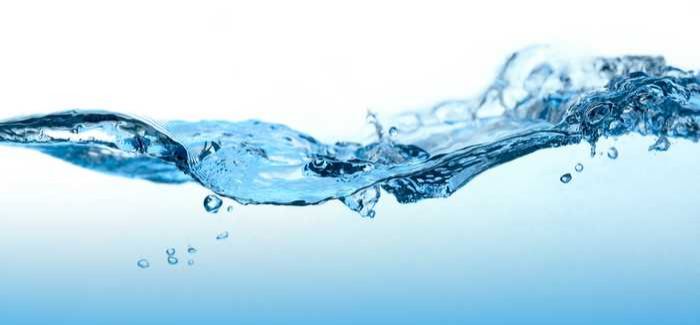 by Gemma Domican, Policy Manager, Consumer Council for Water (CCWater)
Innovation, and the need for the water sector to increase this, has been a topic of much discussion for well over a decade. Events like the Water Industry Technology Innovation conference, which took place on 27 November 2018, do a great job in bringing suppliers, academics and the water industry together to continue on this journey bringing about new ideas, options and solutions to long-standing issues.
At CCWater we want to see innovation that delivers tangible benefits for consumers. That should include finding solutions that can help the water industry overcome some of the most pressing challenges it faces.
I was pleased to co-host the design sprint on water resources alongside Kieran Brocklebank, head of innovation at United Utilities. Our design sprint focussed on water resources and the need to ensure we have enough water nationally for 2050 and beyond. The NIC (National Infrastructure Committee) report 'Preparing for a drier future' shows that this challenge is vast, with 'roughly a 1 in 4 chance over the next 30 years that large numbers of households will have their water supply cut off due to severe drought'.
The attendees came up with a variety of solutions which could aid this challenge. Some of these included: national home building and appliance regulations; water reuse and desalinisation; increasing storage capacity across England and Wales; water efficiency and education programmes with consistent messages; and, further leakage reduction.
We then explored two areas in more detail:
Compulsory metering with Smart technology
• Big idea – to reduce water demand by metering everyone and using smart data and digitisation via apps to incentivise consumers to use less water.
o This would be achieved through smart tariffs (such as seasonal or rising block tariffs) which reduce or add to consumers' bills dependent on their usage.
o Water efficiency campaigns delivered consistently across all companies would be key, coupled with affordability messages to ensure everyone is on the right tariff for their needs.
• Benefits
o Customers can keep track of their own usage
o Gives companies data on internal leakage
o Gives valuable insight into customer's behaviours which can then be used to target messages.
• Risks
o Customers generally don't like compulsory metering
o Consumers won't pay attention to the smart meters (as seen in electricity and gas)
o Customers won't download the app as water is not seen as a priority
o The change might only last a short time and then consumers might revert back to previous behaviour
o Any metering programme is expensive so who will pay for this?
o Even with reduced consumer usage will the required levels of water be in the correct locations?
National water grid
• Big idea – have a non-potable water link between river basins which would need to be complemented with additional storage.
o An external body would need to be created to manage the transfers, price and arrangements to achieve fairness and consistency for companies and customers.
• Benefits
o Sharing water resources means more resilience for all consumers
o Shared costs
• Risks
o There could be issues with the Environment Agency and non-native species
o The Drinking Water Inspectorate may have concerns over water safety issues
o Consumers could have an issue with the difference in the taste of their water
o There could also be a customer perception issue, which has been see in other countries, 'it's my water and I pay more therefore they can't have it'
The area of water resources will continue to be a challenge in the water industry and will require innovation and collaboration in order to keep the taps running into the future. CCWater looks forward to working closely with the industry on this issue to ensure consumer's needs are met now and in the future.