Comment: A dynamic response to change
Market changes in the water industry mean that contractors must step up play a bigger and more responsible role in supporting their water sector clients, writes Stuart Rothery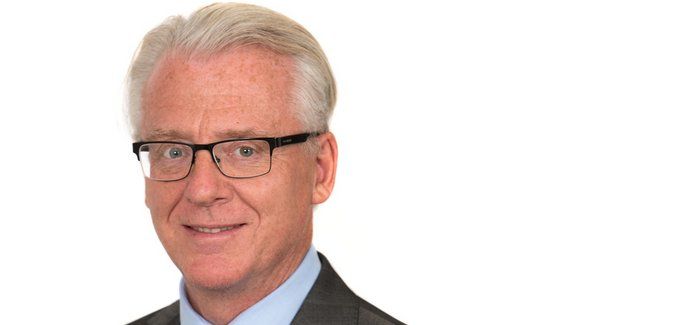 by Stuart Rothery, Director of Water, Murphy Group
There's no denying it – change is afoot in the water industry.
AMP 6 comes to its natural conclusion in the next few years and the UK water industry is gearing up for the next investment period, AMP 7; technologies are being replaced by newer and more advanced innovations; and clients are expecting more from their partners.
Last autumn, Cathryn Ross, Ofwat's chief executive, said that "water companies provide an analogue service in a digital age" and at Murphy, we recognise that we must rise to the challenge. We can't stand still. We must look to the future.
As greater competition creeps into our sector, where power is passed from the water company to the customer, contractors are playing a bigger and more responsible role in supporting their clients. Clients are looking for more rounded and inventive solutions to the challenges they face.
That's why Murphy is developing apace with the industry. Our business is going through an evolution rather than revolution – a 'dynamic shift', if you will – to make sure we can offer our clients everything they need.
We're known for our rapid response teams, our repairs and maintenance work, laying pipes and preventing leakage. It's a reputation we're happy to acknowledge and to perpetuate – it is what we've been good at for 60 years, after all – but that's not all we do. There's more to us than just digging holes.
As a forward-thinking company, we've invested strongly in employing the right people with the right expertise to solve the challenges facing the water industry in the coming years.
Murphy recently acquired AECOM's former water business in Ireland, specialising in process and plant engineering, construction, asset optimisation, operation and maintenance of water and wastewater treatment plants. The team's skills, coupled with our existing experience, mean our fully integrated approach allows us to take on complex work, in particular as clients in Ireland and the UK set out their future investment plans.
We know the benefits this augmented offering brings to our clients and their customers as we head into AMP 7. Everyone wants the best – an integrated services provider that provides value for money, an effective and efficient works delivery capability, a reliable and customer-savvy workforce, and technologically advanced solutions.
We are bringing together the best from across Ireland and the UK to provide the most reliable, agile and affordable service for our clients. Indeed, the new Irish business means that Murphy's water business has grown by around 20 per cent this year, allowing the wider group to expand into previously unchartered territory.
Contractors in the water sector must become more intelligent, and align their goals with their clients' performance commitments and deliver exemplary customer service. We know that is an area that keeps our clients awake at night and that's why we believe in well thought-out prevention rather than reaction. We think predictively and plan ahead to avoid crises, using the right tools, collecting the right data and using it in the right way.
Our technology and expertise combine to capture meaningful and effective information, which we can then analyse to spot trends or issues. Clients have been impressed with our use of handheld technology and bespoke apps, our automation of water treatment plants, such as at the Leixlip WTW and our in-house laboratories in Ireland. While we may be some way off yet, artificial intelligence is set to become an essential part of the water cycle and optimisation, so is an area that all companies should be focusing on. It seems there are interesting times ahead on that front. 
Innovation is paramount to the ongoing development of our industry, and Murphy is continually looking at new methods, techniques and technology – the future is about doing things differently, moving with the times and building on a strong history to create a lasting legacy.
We believe that our Ten-Year-Plan is ambitious and ground-breaking. Our acquisition in Ireland, together with securing new clients such as Gatwick Airport, Affinity Water and Sutton and East Surrey Water, indicate our commitment to growing sustainably and furthering our self-delivery model as one fully integrated team.
Under the banner of one Murphy, we are drawing on the best of the best from around our business, so that we can offer clients a truly joined-up offering across the whole water lifecycle.
While the water industry is focused on the needs of its customers and the regulators, service organisations and the supply chain in general must continue to build a capability to take on board their role in delivering and maintaining complex and ageing assets.
This support and stewardship is about maintaining a sharp focus on the needs of our clients, and being both collaborative and agile in our thinking to devise innovative and affordable solutions, which ultimately leave a positive future legacy.