Come together to beat climate change
Northumbrian Water chief executive Heidi Mottram's motivational message to the water sector on the opportunities and progress to date against the sector's ambitious 2030 decarbonisation goal.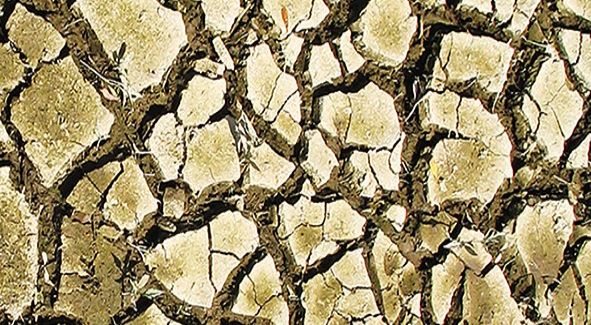 Heidi Mottram, chief executive, Northumbrian Water Group and one of three water CEO's leading on the hugely ambitious Public Interest Commitment of becoming net zero by 2030, offers a rallying cry to the sector to come together to tackle the enormous challenges ahead.
As a sector, the water industry is intrinsically intertwined with the environment.
We all take water from the environment, store it, move it, treat it and deliver it to homes, making sure it is the best quality tap water possible for our customers.
We then take their wastewater back on this journey and make sure it returns to the highest standards possible before returning it back to the environment from where it came.
We start and finish with the environment. How could we not care deeply? And one of the biggest challenges facing our environment right now, in 2020, remains the battle to reduce our carbon emissions. The water industry is in a prime position to lead on tackling this, and I'm honoured to be working alongside my colleagues at Yorkshire Water and Anglian Water to drive the industry's push towards net zero carbon by 2030.
As a business, and for myself as an individual, a passion for the environment has always been something within our very DNA. That's why I am also very proud that at Northumbrian Water we are aiming to hit that net zero carbon goal even earlier – in 2027.
I was heartened by a turnout of more than 100 people from across the industry at Water UK's Delivering A Zero Carbon Water Sector conference in March. It was clear that my own passion was shared at that event, not only by the people who attended from water companies, but by those from the supply chain, who are an important group that we need to work with on this journey.
Achieving net zero carbon is a challenge we are best placed to tackle if work together, sharing experience and ideas, so that everyone benefit, and so does the environment. Our passion for the environment doesn't start and finish on the borders of our operating areas, we care deeply on a regional, national and global level.
At Northumbrian Water, we have set ourselves a really challenging target of being net zero carbon ahead of the industry target, and we are making significant progress. We've gone for 2027 not out of any competitive streak, but because we believe it is achievable. We want to help others make similar big steps and also to learn from the impressive achievements of other water companies, so that we can all do more – because that is what is needed right now, more progress.
So much has already been done, not only by starting work on a Public Interest Commitment and a route map to net zero carbon, but at company level, delivering real impact.
We were the first water company in the UK to use 100 per cent of the sludge from our wastewater treatment to create energy via advanced anaerobic digestion (AAD), taking the sludge le over once we have treated all the wastewater from customers' homes and businesses across the region, and turning it into energy.
This is one of the ways that helped us reduce our own carbon emissions by 50 per cent since 2008, but more progress is needed rapidly.
Clearly, for water only companies, a different approach is necessary. I have been impressed by Portsmouth Water's excellent work on production optimisation.
They have been targeting energy efficiency using advanced system controllers, which will help reduce carbon impact while also providing an opportunity to implement automated systems, allowing for improved efficiency in the future.
Yorkshire Water, one of the largest land-owning water companies with 28,000 Ha, recognised the opportunity this offers to both carbon reduction and climate resilience, so they have been creating a cutting-edge tool with Ricardo to enable them to account for the carbon in our land to inform our future land management decisions.
From that baseline they can consider the impact of programmes such as planting one million trees and peatland restoration. They plan to use this tool to maximise the potential for carbon sequestration across their estate, and even further by working with other land owners and influencers through the new Yorkshire Land Anchor Network.
The sector is also moving at pace when it comes to electric vehicles, both in terms of providing power that enables employees to make a change from petrol or diesel, by installing chargers at offices and treatment works, and also in terms of integrating EVs into fleets.
A lot of work is also being done to prove EVs can be cost competitive with diesels and to plot a route to broader deployment. We are aiming to have 100 electric vehicles by the end of the year and have committed to no new diesel vans by 2030.
We are an industry that has been innovating for years and we are not beyond sharing ideas and successes.
Other water companies are now using AAD – and our experts help by sharing their experiences. Our continued investment in renewable energy includes plans to put photovoltaic power into use on seven of our sites, building on our current portfolio of photovoltaics, hydro and anaerobic digestion.
The challenge is to think not only of what the water companies can do, but what the water sector, its supply chain and customers can do as well.
At the Paris United Nations Climate Change Conference or COP21, world leaders committed to "pursue efforts to" limit the worldwide temperature increase to 1.5 degree Celsius.
Whilst this was not necessarily the strongest commitment made, it would only be achievable with urgent, transformative action to change the way we live, work and even play.
As we approach the Glasgow United Nations Climate Change Conference or COP 26, now in 2021, the urgency and the necessity has only increased.
The global political community has come to somewhat of a standstill in tackling
this crisis, which gives all of us the potential and opportunity to demonstrate leadership.
But more is required – much, much more. Unless we act now, the challenges we are already experiencing – as damaging as they are – will pale in comparison to those ahead if the world heats faster. The speed of action means we have to collaborate and work together as a sector like never before.