Collaboration and demand-led approach key to innovation success
An Enterprise Ireland water innovation seminar, hosted in Dublin in collaboration with Wet Networks (an Arup and WRc initiative) has highlighted the ever increasing call for demand- led innovation, writes Darragh Cotter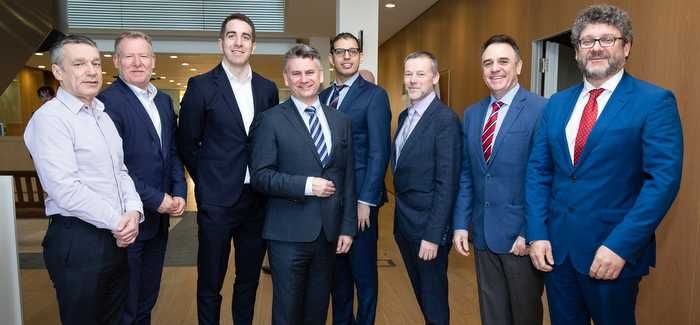 By Darragh Cotter, Enterprise Ireland Cleantech Market Advisor
With utility companies in England and Wales facing ever increasing demands from Ofwat, particularly for AMP7, it is crucial that water utilities and supply chain innovators work more closely together. The regulator has identified several key challenges where utilities must focus their efforts, including resilience, environmental protection and population growth. With a tougher regulatory environment in store and innovation identified by Ofwat as one of the guiding principles in PR19, a change to the status quo is required.
Looking ahead, water companies will need to display genuine ambition in adopting innovation in order to deliver real success in the next asset management cycle. Working in close collaboration with the supply chain will be crucial in facilitating an increase in the adoption of game-changing innovations and technologies.
Enterprise Ireland, the Irish government agency responsible for promoting Irish trade and innovation in international markets, kept this in mind when planning for the seminar and when identifying energy efficiency, asset health, leakage and supply, customer experience and resilience as the core challenges to be discussed. As the main convener of a national water and wastewater cluster, Enterprise Ireland worked closely in partnership with Wet Networks (Arup and WRc), to bring together UK water utilities, their top tier contracting partners and the most innovative Irish companies in the market. UK water companies in attendance included Yorkshire Water, Welsh Water, United Utilities, Wessex Water and South Staffordshire Water.
The presence of Irish innovation in the UK water sector
Among the Irish innovators to present included NVP Energy. The company have developed a unique Low Temperature Anaerobic Digestion technology. The new technology is an energy positive and carbon neutral process designed to treat low-strength wastewater effluents. It also produces a high-quality biogas by-product that is 100% available for reuse in on-site heat & electricity generation. NVP Energy has recently completed a project for Welsh Water.
Attendees also heard from SwiftComply, who provided an overview of their software platform solution that connects water companies and food businesses to improve the management of fat, oil and grease (FOG) and reduce in line blockages. Swiftcomply has teamed up with both Yorkshire Water and Anglian Water to reduce the impact of FOG on their water systems.
Another innovative company who presented included OxyMem, a company that has recently agreed a work-plan with Severn Trent. OxyMem solves OPEX intensive wastewater treatment and makes incremental plant expansion possible using Membrane Aerated Biofilm Reactor (MABR) modules. The OxyMem solution delivers up to 75% energy saving, up to 50% less waste sludge and can be installed within days, with no need to drain tanks or stop processes.
De-risking and incentivising innovation
Many of the water companies in attendance felt they have carried too heavily the burden of risk when it comes to the adoption of innovation, with regulation and costs cited as reducing the rate of implementation. Meanwhile, innovative supply chain companies felt that a certain amount of investment and assurance from utilities is necessary to ensure sufficient investment in R&D and new technologies. Transparency and communication were seen by delegates as key facilitators to the adoption of innovation, with a clear communication of the industry's key pain points imperative.
The need for water utilities to individually trial and test new technologies was also noted as a recurring issue delaying adoption. There was broad support amongst the supply chain attendees for utility companies to work more collegiately. Suggestions included the establishment of a common testing centre to enable innovators to achieve accreditation for deployment across multiple utilities, and in turn, assist water companies de-risk testing and adoption. As noted by Trevor Bishop, Director of Water Resources South East: "It isn't always easy for an SME to work directly with a big water company. We need to make sure we can find the right partnerships, so that innovation can be used where it's appropriate and so we can share and learn between us."
Innovation, a demand-led approach
It was clear from discussions at the seminar that the supply chain is looking to water utilities to identify and communicate their unique company and network challenges. The supply chain is seeking assurances that the challenges they intend to address are critical areas of focus for water companies. Prioritising an industry wide demand-led approach is crucial.
It's no longer enough for utility companies to simply look to the marketplace when they want to fix an issue. Clear and consistent communication between all industry stakeholders, at all stages, is imperative to foster innovation and to solve challenges in the long term.