Ceramic linings resist damage
Ceramic linings provided for sludge pellet processing some 10 years ago are showing little sign of wear, says managing director John Connolly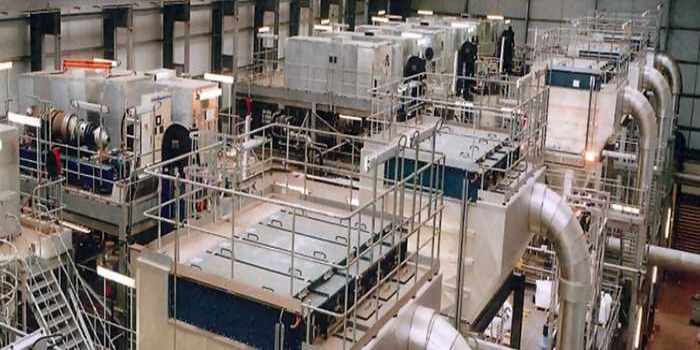 Greening the china clay tips
Industrial mineral producer Imerys Minerals has an established programme of restoring its china clay sites. Imerys and 4R Recycling, part of the 4R Group, have been working together in Devon and Cornwall for the past four years to develop processes that will enhance this restoration programme. 4R provides expertise in soil science which, coupled with Imerys' global experience, has resulted in significant advances in restoration techniques. Materials Imerys incorporates a mixture of organic materials, supplied by 4R from regional producers such as South West Water, into their restored areas and uses them to create soils where none exist. These materials would otherwise be disposed of as waste. Restoration sites In Devon, the Lee Moor restoration project is well advanced with 20 hectares now greened up, including a mixture of grassland and woodland. In Cornwall, there are two areas near St Austell where these organic waste materials are being used to aid restoration. Benefits Restoring these sites has extra environmental benefits. Plants growing in a newly created soil reduce the amount of rain erosion. Growth of new plants on bare sites absorbs C02.
The Daldowie Fuel Plant, commissioned in 2002 and operated by SMW, a subsidiary of ScottishPower, is one of the largest sludge drying centres in Europe. It processes sludge from hundreds of wastewater treatment plants in the West of Scotland into processed sludge pellets (PSP), which are suitable for use as a dry fuel in a range of applications from power stations to cement columns. The dry, low-odour pellets produced at Daldowie are a type of biomass - biological material that is deemed to be a sustainable form of fuel. Every year, SMW turns more than 2Mm3 of liquid sludge into more than 45,000t of PSP, which is burned to produce electricity or heat.
The nature of the input material collection process means that it contains a percentage of grit, which makes both the sludge and the dry pellets particularly abrasive. The abrasive nature of the process material and the high volumes being transported around the plant mean that wear erosion is a challenge faced on many areas of the plant.
Some areas of the process, such as the pipes used to pneumatically transport the dry product, are particularly vulnerable and were fitted with Kingfisher ceramic-lined pipes and bends as original equipment when the plant was first installed ten years ago. According to process & projects manager at SMW Daldowie, Iain Russell, the Kingfisher wear-protected 6" (152mm) diameter pipework on site is showing few if any signs of wear, hence the reason for asking Kingfisher to look at some other problem areas of the plant.
"A regular inspection is made of the process equipment – with external visual inspections taking place during every daily shift and a more detailed internal inspection made during a two-week shut-down period, which is scheduled every six months for each section of the process plant.
"Having taken the opportunity to inspect a pipe-bend transporting dry pellets during routine maintenance we noted that the ceramic lining was barely showing signs of wear, even though it had been in use for ten years."
Although having used other ceramic bead coatings at site before, Kingfisher have lined the inner shell of a ploughshare mixer, which is a metal drum (approximately 1m diameter) and has a central shaft with mixing blades (termed ploughs).
Russell added: "The work was completed during 2011 and has just been inspected again in detail; we are pleased to report that the surfaces look like new. The estimated minimum lifespan of five to six years now sounds like a conservative estimate.
"The work was done during a routine shutdown period and so there was no interruption to our operations schedule. The high standard of supporting risk assessment statements and method statements provided by the Kingfisher team also gave us tremendous confidence with them as a supplier and meant we were more than comfortable with them working on our site. The team was obviously well trained and very experienced which added to the professionalism of the job as a whole."
Dry pellet production is coming under increasing pressure from less energy intensive processes such as gas from anaerobic digestion; although the plants tend to be smaller and the yields lower as a result. It is essential that the Daldowie PSP plant operates at its maximum efficiency and maintains uptime, hence the use of carefully selected and matched wear protection systems, installed by a professional company are essential to the long-term viability of the plant. It is in these continuous applications where good wear protect sees its maximum ROI.