Capital's infrastructure needs integrated water approach
The concerns of Londoners about the capital city's resilience highlight the need for integrated planning across water, wastewater and stormwater, writes Robert Spencer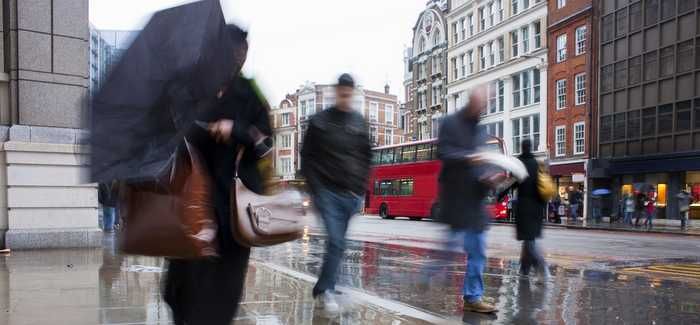 By Robert Spencer, Director of Sustainability, AECOM
An interesting finding in AECOM's recently launched Future of Infrastructure 2019 report – which surveyed more than 10,000 people across 10 international cities for their views on city infrastructure – is that more than a third of Londoners are not confident in the capital's ability to protect them against natural disasters, such as flooding. Indeed respondents in London identified improving environmental sustainability as a top priority, with upgrading water and power utilities among the most necessary improvements to infrastructure for their future.
Of greater concern than improvements to public transport, these somewhat unexpected findings highlight the importance of water resilience for Londoners. But with potable water resources and sewerage capacity in the city under stress, new urban developments and regeneration across the capital may need to look at alternative ways to deliver efficient water consumption, sustainable flood risk management and increased resilience to climate change.
An integrated approach to the management and provision of water services and flood risk management can help ensure high standards of water efficiency, surface water management and flood risk reduction that go beyond the requirements of the current London Plan. Integrated Water Management Strategies (IWMS) help integrate water consumption and flood risk management into an overall masterplan and utility delivery, setting out a framework to sustainably manage potable water, sewage, drainage and flood risk needs using an integrated approach.
Using an IWMS to identify opportunities for integrated water solutions early in the development process will aid investment decision-making and help ensure the strategic infrastructure required to deliver more sustainable water management is captured within the masterplan for a new scheme. An IWMS will incorporate a real mix of measures, including area-wide wastewater recycling systems, surface water attenuation and Water Sensitive Urban Design (WSUD). Crucially, such a diverse range of measures improves the flexibility and adaptability of supply options, which will help increase the overall resilience of a new development to climate change and other future disturbances.
Initially, the IWMS will need to assess existing flood risk sources and water infrastructure to determine baseline constraints and conditions unique to the site. Recognising that water challenges, such as excess surface water, can also be a resource if managed and reused, an IWMS will focus on reducing the demand for centralised water supply. Key to the successful delivery of an IWMS is to include all stakeholders that will have an influence on how water will be managed and used in the development.
Using an IWMS approach provides the opportunity to set robust criteria for water management that will support a long-term sustainable supply of water. AECOM prepared an IWMS for the Old Oak Common and Park Royal Opportunity Area to set out how water and wastewater should be managed at this huge development area in West London. The scale of development proposed at the site presents an opportunity to deliver truly integrated water management, capitalising on the potential to reuse water before it is discharged and using the principles of WSUD to shape the fabric of the new development.
IWMS is a relatively new concept and there is little guidance on methodologies and objectives available for this type of approach. AECOM is bringing together its experience of WSUD, cost benefit analysis for flood schemes and water cycle and surface water management to develop its own methodology for future IWMS approaches.
Given the scale of development and regeneration in London, a step change in the provision of water supply, wastewater treatment and water infrastructure for new developments will likely be required. With environmental sustainability improvements a top priority for the public and a need to improve the long-term resilience of infrastructure to climate change, increased uptake of IWMS approaches could be key to managing future water demand in this ever growing city.