C-MeX: Keeping the customer satisfied
Ofwat's new customer measure of experience (C-MeX) is now being road-tested and water companies will start to be judged against it from April next year. So how will water companies measure up, and what will they need to do to perform well against the new benchmark?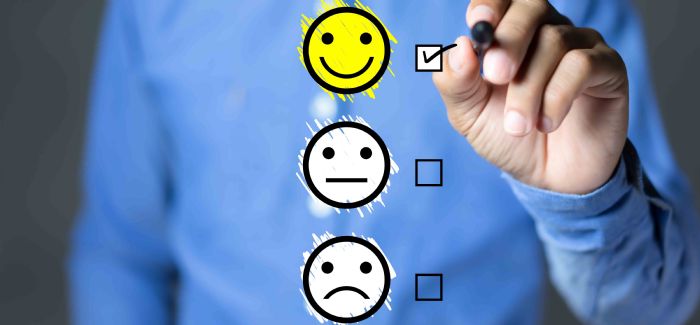 C-MeX facts
• Ofwat's PR19 final methodology document, published in December, confirmed the regulator's intention to introduce a new customer measure of experience (C-MeX) to replace the service incentive mechanism (SIM), which has been in place since 2010. C-MeX applies to residential customers only
• The 'shadow year' for C-MeX runs from 1 May 2019 to 31 March 2020. This provides an opportunity to test the new mechanism and inform decisions on how it will run when it becomes operational on 1 April 2020. Final decisions on incentives will be made in December 2019 and formal guidance published in March 2020
• C-MeX will be a single score based on the combined results of three elements: a customer service survey that gathers the views of those customers who have contacted their water company (weighting 40 per cent), a customer experience survey that asks the opinion of randomly selected customers (weighting 40 per cent) and a net promoter score that uses a question in both surveys to find out how likely people would be to recommend the water company to other people (weighting 20 per cent)
• Water companies will be ranked annually based on their C-MeX scores. The top three performers will receive a performance payment of up to 1.2 per cent of residential retail revenues annually, while the poorest performers will receive a penalty of up to 2.4 per cent of residential revenues annually. The top three performers could be eligible for performance payments of a higher incentive (up to 2.4 per cent) if they are also in the top quartile of companies for customer service across the whole economy, and provided they also score better than average on complaints handling
• Both surveys involved in C-MeX ask customers for views on a 1-10 scale. The questions are 'How satisfied are you with the handling of this matter?' and 'How satisfied are you with X water company?'
• C-MeX is an in-period incentive, reconciled each year. Companies will be informed of their performance in a league table every quarter
Water has sometimes been described as the silent service. As long as the taps continue to flow and the toilets continue to flush, most customers will have had little cause to ever contact their water company and, for their part, as long as they deal with the incidents and complaints that do occur, water companies have had little cause to concern themselves with what the majority of their customers think of them.
This is all about to change with the arrival of the customer measure of experience (C-MeX), the new measure of customer satisfaction being brought in by Ofwat for AMP7.
C-MeX, which replaces the Service Incentive Mechanism (SIM), will not only measure the views of customers who call their water company but will also incorporate a survey of a random set of customers, meaning that for the first time companies will be judged on the satisfaction of customers who have not had any recent cause to contact them.
C-MeX scores will be published in a league table each quarter, with the best performing water companies receiving financial incentives and the worst receiving penalties, with the amounts depending on how far the scores vary from the average. There will be an additional level of incentive available if water utilities can achieve an upper quartile net promoter score (NPS) when compared to firms across the economy, which is intended to drive better performing water companies to match the higher levels of customer service seen in some other sectors.
So how might water companies perform against C-MeX, how will it drive improvements, and how could it change the landscape for customer service in water overall?
Customer contacts
In some respects, C-MeX scores and performance may resemble those seen under SIM, not least since the survey of customers who have contacted their water company – which was previously a core element of SIM – will still carry a 40 per cent weighting.
Moreover, among the second survey of randomly selected customers, there may be a tendency to think back to the last time they contacted their water company and the service they received at this point. So water companies who have done well on customer service in recent years – such as Anglian Water, Wessex Water and Northumbrian Water, which have scored above average on SIM for at least the last three years – are likely to feel the benefit of customers with long memories.
Utilities will have to keep a particularly close watch on metering and billing, which remain the most common causes for complaint, and traditional customer service considerations will continue to loom large, such as how easy it is to get through to a call centre, how quickly messages are replied to, and how well a company communicates during an unfolding operational issue.
However, what could make the wider customer survey more unpredictable is that the question being asked ("How satisfied are you with X water company?") will be answered by the customer based on their wider perceptions of that company, which might go beyond their own personal experience.
Water companies that have received negative media coverage – for example on environmental issues or corporate governance – might be penalised by the customer. Conversely, companies that are perceived to be doing good work in the community – for example, environmental enhancements or educational work in schools – may be marked up.
While it is easy to write off such customer perceptions as irrelevant or intangible, the positive impact of this aspect of C-MeX is likely to be that water companies think more about proactive communication. If a water company is carrying out essential work in an area – for example, laying new sewers or replacing an ageing main – customers who hear nothing from their water company might resent the service interruption, noise or travel disruption that result. But if local residents are proactively given information about the reasons for the work and the effect that it will have in future, customers may emerge from the experience with a much more positive impression.
Water company contractors will be under the spotlight, as they are often the people the water customer will be in contact with in these situations.
"I think C-MeX is the most important change in the industry at the moment for contractors," Kier customer services director Benjamin Bax told WET News last year. "Our staff and our operations are more visible than the water companies' largely back-office operations. Potentially, if a contractor has a bad site or badly set-up traffic management or is just noisy and unapologetic, that could be a customer's most memorable experience, and I think it will start to directly influence a company's C-MeX score."
Digital emphasis
Companies that are able to make good use of social media and other digital channels may also be rewarded.
Under the regulatory changes connected to C-MeX, water companies must provide five communication channels for customers to contact them, and additional penalties will apply if this is not the case. There is an expectation that customers will be able to choose their preferred contact channel and receive communication in that way: for younger people who are social media natives, this might mean receiving a response on Twitter even if the contact is during evenings and weekends.
Online billing portals and web chat services will also be under scrutiny: the usability of a water company's website is exactly the sort of issue that might not result in a traditionally formulated complaint but could result in negative customer perception as measured by C-MeX. In particular, metered customers want to be able to access consumption data through a website or app, an expectation that has been raised by experience in other sectors.
Complaints handling
Currently, complaints handling – which was previously measured under SIM – is not a component of the C-MeX score itself but a 'gateway' that water companies that score well on C-MeX must pass before they are entitled to the higher levels of incentives available. However, some commentators have concerns that this may not be sufficient to drive improvements among water companies that have performed poorly on complaints.
"Ofwat is describing the complaints element as a gateway, in that companies have to have a satisfactory complaints handling performance to get the financial incentives," Steve Hobbs, senior policy manager at the Consumer Council for Water, says. "Our concern is that that needs to be looked at and strengthened. It would be perverse if you saw a company that was average or declining on complaints managing to get good scores on the two satisfaction surveys and achieving financial rewards. That's an issue with the design of C-MeX which we hope will get addressed – it's important there is still an incentive to drive complaints down, as well as incentivising satisfaction more generally."
More broadly, CCWater would also like to see the incentives and penalties for C-MeX given greater weighting compared to other ODIs, so that customer service will be seen as a priority by water companies.
Accessibility and personalisation
Water companies would appear to have their work cut out to achieve higher-quartile customer satisfaction compared to other sectors, and hence gain the highest level of incentive payment: not one water company featured in the top 50 companies of the latest UK Customer Satisfaction Index published in January 2019.
One area the sector can focus on for improvement is the provision of accessible, frequently updated information. Just as the customer of an online retailer can log in to their account to view the status of an order, water customers could expect to be able to view the progress of a complaint, an operational issue or ongoing work that affects them, without having to repeatedly contact the water company.
Customers might also expect their water company to personalise their service, for example by spotting when customer usage data indicates a possible customer-side leak, or by providing bills that compare an individual's usage against the local average.
Whether these type of initiatives will be enough to raise water companies in the cross-sector customer service stakes remains to be seen, but they are likely to give utilities that pursue them the edge on the new C-MeX measure, and at a time when the future ownership of the industry is being debated, help build the water sector's reputation for customer focus in the future.
CASE STUDY: SOUTHERN WATER
Southern Water has historically been one of the lowest performers on customer service as measured by SIM, but it has set itself the goal of being above the industry average on C-MeX by the end of AMP7 in 2025. Its business plan for 2020-25 is to offer a "refreshingly easy customer experience" and central to this will be five customer experience propositions: Reach & Support, Spring, Make it Count, Solutions, and Valuing Water.
'Reach & Support' is a strategy to proactively identify vulnerable customers and provide them with targeted support, financial and otherwise. 'Spring' will make it easier to access information, such as water consumption data from meters, through a customer's channel of choice. 'Make it Count' is an initiative to make customer interactions easier, with proactive communications keeping customers informed and up-to-date. 'Solutions' is a drive to make service more personalised, for example in billing; while 'Valuing Water' is about creating partnerships with customers and giving something back to the local community.
The water company is stepping up its social media presence with a service that will inform and reply to customers throughout evenings and weekends; it says that it expects 70 per cent of household customer interactions to be digital by 2025. Discounts will be available to customers that carry out certain activities online.
"We know that many of our customers like the convenience of being able to manage their bill online," Mark Field, head of billing and collections at Southern Water, says. "That's also great for us as we can reduce our back-office costs and then pass savings on to customers – it's a win-win. We are developing a new discount model through which customers can save money by using our online portal.
"Some customers may feel comfortable carrying out certain activities online but may prefer some additional support from us with other things. With our discount framework, they can choose whatever works for them and can easily understand what level of discount they will receive as a result. Customers can receive discounts for online sign-up, paperless billing, submitting meter readings, direct debit, and clearing their balance in full and on time."
This article originally appeared in the July issue of WWT