Bubbling up: the impact of rising water risk
With water risk on the rise, Erin Boeke Burke, associate director, sustainable finance at S&P Global Ratings, considers the potential social and geopolitical impacts - both for the UK and the rest of the world.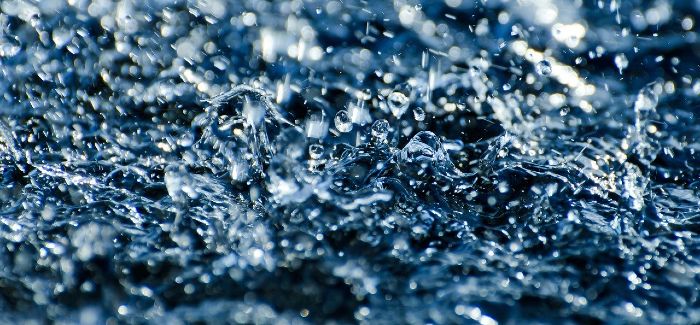 Due to climate change, global water levels are becoming increasingly volatile. The reduced capacity of snowpack to store fresh water in winter for spring and summer, for instance, is exacerbating the flood-drought cycle – generating an increase in the potential for water-related disputes. So pressing is the issue that the World Economic Forum, in its Global Risks Report 2020, ranked water crises higher in terms of impact than infectious disease.
So, how exactly is water volatility impacting social and geopolitical stability, and what can be done to mitigate these risks?
A global issue
Water conflicts have garnered significant media attention this year despite the many geopolitical and social crises that have arisen.
For example, Egypt has asked the United Nations to intervene in a dispute with Ethiopia over the construction of a hydroelectric dam on the Blue Nile. While the dam would allow Ethiopia to export clean energy to neighbouring states – providing economic development to the region – Egypt is concerned that the dam will reduce the availability of water in the already water-scarce country or present a danger of flooding.
Meanwhile, for many Asian countries, the glacial meltwater and springs that originate in the Himalayas are crucial to hundreds of millions of lives and livelihoods. Given that these nations rely heavily on the rivers dependent on these glacial water for economic activity – including the Indus, Ganges, Yellow, Mekong, the Yangtze – they face an urgent need for new approaches to better manage water resources.
Impact on the UK
Water risks are not limited to Asia and Africa, however. With 16 river basin districts dispersed across the UK, flood risk – particularly riverine flooding – is a key concern for the country. According to the Office of Science and Technology, two million properties in the UK located along coasts, estuaries, and rivers are exposed to flood risk.
In February 2020, such risks became reality when Storm Ciara, Storm Dennis, and Storm Jorge struck the UK, and the Environment Agency issued a record number of flood warnings across the country.
Such is the extent of the UK's exposure to flood risk that the Treasury, in its Budget 2020, proposed to support areas recovering from flood damages with £200 million, as well as to fund flood defenses with £5.2 billion between 2021 and 2027 – offering better protection for 336,000 homes and non-residential properties.
The financial implications
To assess the financial impact of flood risk in the UK, S&P Global Ratings has conducted analysis of how flood risk may affect UK residential mortgage-backed securities (RMBS); a debt-based security backed by the interest paid on residential mortgages.
The analysis revealed that the effect of flooding on UK RMBS should be relatively low in the near-term, for several reasons.
First, various forms of credit enhancement, including senior/junior subordination, excess spread, over-collateralisation, and liquidity reserve funds, are common in UK RMBS transactions – ensuring interest and principal are honoured in a timely manner. This should help with the flow of funds in the event of rising flood risk.
What's more, Flood Re – a joint initiative between the UK government and the insurance sector – plays a key role in providing affordable residential property insurance cover in flood-prone areas. S&P Global Ratings does not, however, monitor properties covered by Flood Re in its UK RMBS transactions, nor would we give a direct benefit attached to the initiative. Flood Re itself is designed as a time-limited scheme. At its conclusion, a free market for flood risk insurance is intended to offer risk-reflective but still-affordable policies.
              Last, only 0.2% of the collateral in our sample of UK RMBS transactions are likely to be subject to high precipitation in 2021. Residential loans in UK RMBS transactions are primarily concentrated in regions not exposed to high precipitations, which in our view, acts as a natural hedge against widespread flooding.
The long-term outlook
The impact of water risk on RMBS transactions in the UK might be limited today, but this could change in the future. In the long-term, the level of average precipitations in winter (December to February) across the UK could increase by 53% between 2021 and 2040, based on Met Office projections. Consequently, the number of RMBS transactions subject to flood risk could increase 90-fold between 2021 and 2040, as climate change causes precipitation to become heavier and more widespread.
Furthermore, while the impact of flood risk on rated UK banks should be limited due to their well-distributed mortgage books, it may harm banks' willingness to lend in these areas.
Working toward a solution
Water scarcity and flooding risks require local intervention and international collaboration to find solutions. Ultimately, the issue of water risk is not one easily solved. With an exponentially growing population and changing climate, water management and access is becoming increasingly challenging, and likely to create further social and geopolitical unrest.
Water management will be of particular importance for the UK, with damage due to flooding among the highest in Europe.
To ensure global water supplies can sustain economies and life itself, today's generation of leaders must ensure that the efficiency of water use is optimised, and its allocation becomes more equitable. And perhaps most importantly, society's actions as a collective must become more sustainable.