Bringing historic Vartry up to date
Veolia gets contract for new water treatment plant as Irish Water gives celebrated Vartry supply scheme first major upgrade in 150 years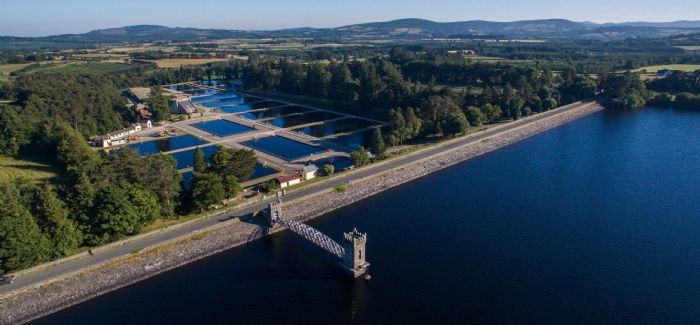 Project specs
• New Vartry WTP to be constructed by 2020 on site of existing WTP
• New pumping station to be built at Vartry WTP
• Decommission Callowhill tunnel to allow for remediation works
• Replace nearly 4km of buried pipeline between Vartry and Callowhill
• New break pressure tank to be built at Callowhill
• Pipes and fittings within dam at Vartry reservoir to be replaced
• Vartry dam spillway to be improved to allow for more intense rainfall events
By Robin Hackett
Irish Water has announced plans for a major upgrade to the Vartry water supply scheme, the drinking water supply which has fed Dublin with water since the 1860s.
The utility is investing €200 million on a programme of works that will include a new water treatment plant at Vartry, which is to be designed, constructed and commissioned by Veolia Water Ireland.
"The upgrade of the Vartry water supply scheme has been a priority for Irish Water since the utility took over the responsibility for water services in 2014," Geoff O'Sullivan, project manager with Irish Water, said. "The scheme has had no major upgrade since it was built 150 years ago and is in urgent need of this investment."
In the 19th century, the Vartry scheme had put Dublin at the cutting edge of water treatment in Europe. To combat the growing danger posed by water-borne diseases such as cholera, Dublin Corporation devised a scheme to supply residents to the south of the Irish capital with what a contemporary observer described as the River Vartry's "peculiarly soft pure water".
The move had been made following a report in 1860 – when water supply agreements with the canals were due for renewal – that described the existing supply as "bad".
Creating a system to utilise the River Vartry, though, was a tall order – not least because much of the ground and building work had to be carried out using only picks, shovels, horses and carts – but work began in 1862 and, within six years, it was complete.
A 1,640ft-long embankment was constructed to make the main reservoir on the hills at Roundwood, providing a capacity of 11.3 billion litres; two distributing reservoirs were also created in the Dublin suburb of Stillorgan, connected to Roundwood via an aqueduct.
Perhaps the project's greatest feat was the 6ft high, 5ft wide Callowhill tunnel, which runs 4,332 yards (3.96km). The work took from January 1863 to September 1866, with chief engineer Parke Neville saying their task had been complicated by the "hardness of the rock", "irregularities of the stratification and thinness of the layers", as well as "the quantity of water". There were two separate experiments with boring machines over the course of the project, but neither proved effective.
To treat the water, seven filter beds – each featuring a 6ft, 6in layer of stones, gravel and sand – were initially established, largely by excavating into the rock, and a further three were added in 1873.
After the supply scheme was up and running, Waterworks Committee chairman Dr John Gray declared that "this marvel has been achieved by high engineering genius and by the scarcely less necessary cooperation of hardy and honest industry", while Neville said in 1875 that it had "proved one of the most successful and effective works of the kind ever executed, and has given universal satisfaction to the citizens". James Joyce even wrote in surprising depth about its workings in his 1922 novel 'Ulysses'.
The scheme grew to meet demand, with a third reservoir built at Stillorgan in 1885 and a second at Roundwood reservoir in 1923, while treatment evolved to include lime, chlorine and fluorine.
Despite the various upgrades and extensions, though, it is the original Vartry water supply scheme – with the reservoirs, slow sand filtration plant, Callowhill tunnel and 40km of trunk mains – that in essence continues to provide drinking water for around 200,000 people in Wicklow and south Dublin.
The scheme now finds itself on the Environmental Protection Agency's Remedial Action List (RAL) and requires urgent improvement to meet drinking water regulations, while the Callowhill tunnel – relied on by around 100,000 people – is in poor condition, with a 1995 structural survey noting both that it was in danger of collapse and that leakage was posing a quality risk.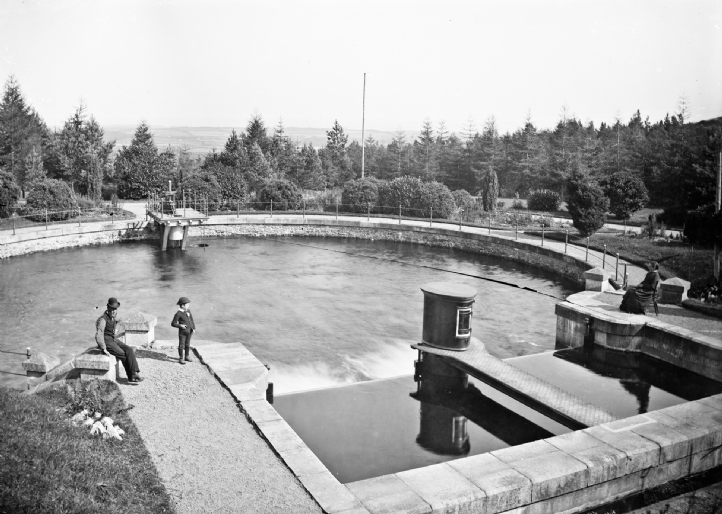 An early image of the Vartry scheme at Callowhill (courtesy of the National Library of Ireland)
To bring it up to standard, Irish Water has designed a four-part programme of works that will improve the existing draw-off tower and overflow spillway, provide a new link from Vartry to Callowhill and replace the water treatment plant.
Veolia's treatment plant upgrade, which is due to be completed in 2020, will ensure the scheme can meet drinking water standards and come off the RAL, providing a treatment capacity of 4,200m3 per hour for raw water and a treated water output of 4,000m3 per hour.
It will make use of Veolia's Spidflow technology, which can treat reservoir water containing low density particles and algae, which has been an issue at Vartry during the late spring months.
The €29 million project to replace the Callowhill tunnel, meanwhile, began in January, with the final section of the 4km pipeline laid in August.
"The original pipeline was originally constructed in the 1860s and provided a reliable water source to the region, playing a significant role in reducing outbreaks of water-borne disease," Minister of State for Food, Forestry and Horticulture Andrew Doyle said at the beginning of the Callowhill project. "The vision that built Vartry 150 years ago is echoed now as we continue to invest in the future."