Breaking the water sector's job vacancy stalemate
As AMP6 projects start to get underway, job vacancies are on the increase. But engineering recruits are holding out for contractor roles while employers are seeking to fill permanent vacancies. Stuart Minchin explains.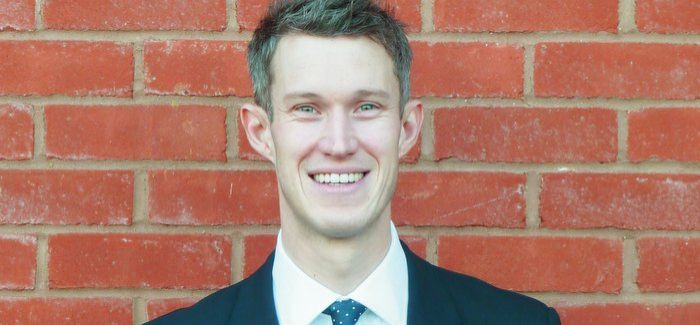 Stuart Minchin
AMP6 officially started in April this year and work has, to date, focused on the design and planning of key water infrastructure projects. However, this is all about to change and with it comes significant demand for engineering jobs.
Towards the end of this year and into 2016 water companies are going to move to development and build phases on new AMP6 projects and that will require a significant uplift in the engineering staff they hire. One water company we are working with is looking at increasing its engineering staff five-fold to meet demand.
Good news you might think? Well yes and no. While the increase in vacancies is welcome we are operating in a market with extreme skills shortages and which has a major imbalance between permanent and contractor recruits (with far more contractors looking for work than those seeking permanent roles).
There has been a significant push by the government to encourage apprenticeships in the workplace. But is it a solution that can help with the skills shortage? That remains to be seen but we have not seen a water industry contractor who has decided to start an apprenticeship or further education during the transition of AMPs. The main trend is engineers moving into other sectors – the most common being highways, power and rail.
Speaking from our own experience, we have grown our contract workforce by 16% between AMP5 and 6, which is an excellent result considering between AMP4 and 5 the number of contractors out on assignment fell by 43%. The important thing to note is that in year one of AMP5 we then grew our contract 'plan' by 86% – this highlights the peak and trough nature of the sector and the need to accelerate the number of contract hires.
Stalemate
Yet many water companies are holding off recruiting contractors, instead looking to fill vacancies with permanent staff members. The ageing workforce in the water engineering sector means water companies want to make permanent appointments to manage succession planning and retain vital engineering talent (and depth of understanding) within their businesses.
However, the reality is that both permanent and contractor roles are needed and employers need to be more open to hiring contract staff if they are to get the engineering talent they need in the current market.
Instead what we have now is a stalemate, where many engineering recruits are holding out for contractor roles, while employers are delaying making these appointments while they see if they can fill permanent vacancies.
That stalemate is now ripe for breaking.
In the coming months employers are going to face the reality that contract staff have to be engaged to meet the peak in demand that is coming for engineers as they reach the build phase in the AMP6 cycle. They need to act fast to ensure they get the 'right' people with the 'right' skills because once one water company starts recruiting contract staff the others will all follow. They have little option in the current employment market.
At the beginning of this year there was much talk about Early Contractor Involvement (ECI) – recruiting in a planned way ahead of demand to avoid recruitment peaks and troughs and the resulting skills shortages. Sadly this has not happened and many employers have delayed starting recruitment programmes meaning that many will be looking to hire large numbers of engineers at the same point.
Over the coming months we expect employers to start recruiting significantly more staff and those that move first will have an advantage. Equally engineers who are looking for a new role need to ensure they are marketing themselves now to get the best roles on the most interesting projects.
The coming months will be hectic and engineering still faces significant skills shortage. Only by planning ahead will employers and engineers be able to benefit from the job opportunities that AMP6 offers.
Stuart Minchin is divisional manager, Water & Environment at Matchtech.
This article first appeared in the December 2015 issue of WET News.