Blog: Rise of the Civil Engineering Machines
Artificial intelligence and automation are both set to play a wider role in the future workplace and the water industry should be no exception, argues Ian Small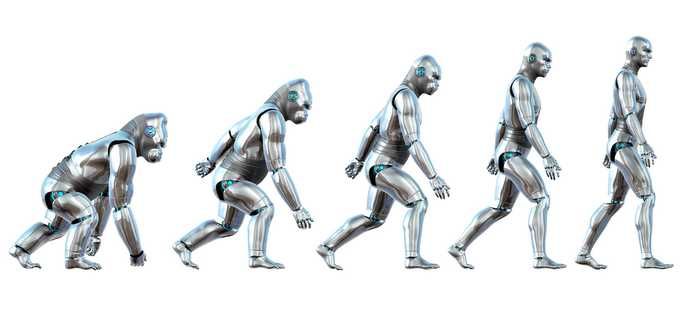 Could robots be taking water industry jobs in the near future?
Last month the BBC held its Artificial Intelligence (AI) week, marked by the publication of several articles, news stories and projections on the future of AI and how it might impact on our lives.
One of the most discussed articles was entitled 'Will a robot take your job?' The threat of being replaced by cheaper, more reliable "robot" workers appears small in the water industry, where civil engineering is one of the most prevalent occupations. Out of 366 jobs listed in the article, civil engineering came out as the 337th profession most likely to be replaced by robots, a risk of about 2%. This was hailed as great news in posts I saw on social media and in office discussions. Many saw the ranking as confirmation that civil engineering is a career path for the long term.
It doesn't tell the whole story though. In the same article, building and civil engineering technicians came in at 162nd place, defined as 'too close to call'. This means that it is very likely that – even if the role isn't made obsolete in the future – it could become completely unrecognisable. Advancements in building information modelling (BIM) over the past few years have already caused a step change in role requirements, similarly, I imagine, to the switchover from manual drafting to Computer Aided Design (CAD) for drawing production (given the amount of grey hair I have, I am surprisingly too young to remember this).
The water industry is beginning to see some benefits of automation techniques. Several water companies are defining standard designs and using them with offsite construction to improve efficiencies as well as health and safety. However, the significant step change in approach may be more challenging to grasp for more traditional parts of the industry.
The use of more integrated automation within the water industry offers plenty of potential for total expenditure (totex) efficiencies. This would require the supply chain and water companies to work together in a joined up manner to make the necessary investments in training and technology.
There are opportunities for smarter working using AI and automation throughout the industry. Back in 2010, I presented a paper on how automation could be used to maximise the use of expensively constructed hydraulic sewer models within a water company's operational environment, as well as other potential uses. While there has been some development on this technology since I presented the paper, there hasn't been the step change necessary to make it business as usual. At the 2015 Sensing in Water Conference, Andy Thornton of HACH-Lange identified that this technology is now available and is reliable enough to help in smarter management of treatment plants, yet it is not being adopted due to obstructive key performance indicators and compliance drivers.
It will be interesting to see if AI will be represented in Ofwat's consultations on future regulation of the water industry and whether it will be pushed up the agenda due to the need to achieve outcome delivery incentives, customer engagement, or, more likely, from a change in statutory regulations.
While the fragmented nature of the sector may make it more challenging to achieve, I believe that it is important for the water industry to embrace the opportunities that AI and automation can bring to help us work smarter, more efficiently and more effectively.