Being intelligent, the smart thing to do
Can pressure management and intelligent networks help tackle the issue of leakage?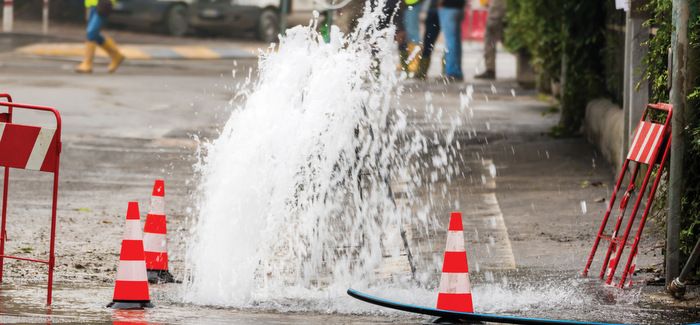 "Any water network is going to have leaks but what the water companies need to know is which are the important ones that need to be fixed now," says Alan Cunningham, Servelec Technologies' technical director, network management, leakage and demand. "It's all about prioritising issues and whether a major event is going to cause a problem."
Cunningham is discussing the merits for water companies to use intelligent systems to manage and optimise their water supply (and even wastewater) networks. "Com-panies have tradition-ally responded to events such as bursts in the network by reactively responding to cust-omer calls informing them that they've got a leak in their street or there's no water pressure; investigating that problem by manual inter-rogation of their systems; and sending people out to site, putting a lot of manual resources in.
"The idea of smart pieces of software like our FlowSure is that they provide the water companies with the information they need to be proactive. They are provided with the minimum ability that they need in order to diagnose, mitigate and resolve those problems before they have real impact on customers."
Servelec Technologies' FlowSure is a self-learning anomaly detection software that helps to identify and predict network events to enable companies to prevent rather than respond to major events.
It uses readily available real-time data and smart algorithms operating in an Artificial Neural Network to automatically iden-tify when a large burst or other significant event is happening, or is about to occur, in a network. It features a smart alarm system that learns the acceptable level of tolerance for any given signal. Rather than working to pre-set thresholds, the system teaches itself from pre-installed data what is and is not usual and acceptable within a network's telemetry data.
FlowSure sets and contin-uously adapts its own thresholds and reports anomalies against these learnt behaviours.
"As well as providing the data telemetry around flows and pressures, FlowSure provides maps of the network with prioritised locations, street map views, network pipe views so contractors can go to the priority places," says Cunningham.
Mark Hinton, business optimisation director at Servelec Technologies, adds: "There's an innovation agenda which Flowsure as a product speaks to, and because it demonstrably saves money as well through just being more smart. It allows companies to be a lot more efficient in the way they go about it and actually demonstrates how they can avoid in the wastewater sector, for example, pollution events and things like that which have quite heavy fine structures, which means FlowSure more than pays for itself within a matter of months."
However, Hinton believes that while the business case for intelligent systems is justified, the water companies are on a journey of cultural shift. "Some of the story is about having an end-to-end leakage detection system with all the bits in place," says Hinton, "but clients don't often procure that way. They'll do different bits of it and connect up to whatever they have. They need to do something holistic with their whole systems, which we can provide; our end-to-end solution includes telemetry hardware, scalable SCADA and optimisation software."
Hinton says: "A big part of being smart is the prediction aspect of using tools like FlowSure rather than just detection, and a big part of it is being more smart about the controlled environment. Often, companies can be inundated with a snowstorm of alarms, for example, and are not sure what to do in terms of prioritising them. FlowSure allows them to be much more intelligent in the way that they prioritise that."
Hinton concludes: "Our experience is that there is interest in the leakage arena in companies. It's one of the areas they've been looking to spend some money on but they're adapting to being more smart, and there's a degree of inertia going forward. It is starting to happen for sure, in our view."