Association offers help sourcing PPE for water workers
With the global demand for protective clothing likely to continue to impact the water industry, there should be no compromises on standards, says British Water chief executive Lila Thompson, who has reached out to the UK's professional clothing trade association on behalf of the sector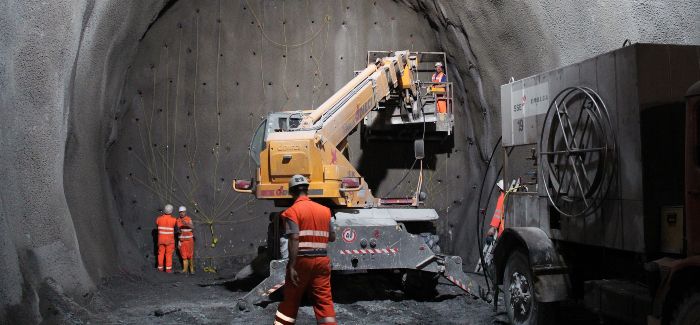 Never has PPE – personal protective equipment – garnered as many newspaper headlines as it has in the past three months. All employers have duties concerning the provision and use of personal protective equipment (PPE) at work, but there are few where it is as critical and universal as the water sector.
PPE protects users against health and safety risks and can include items such as specialised helmets, gloves, eye protection, high-visibility clothing, footwear and safety harnesses. It also includes respiratory equipment and workwear.
The surge in demand for protective clothing has led to much-publicised shortages in the health sector. To help ensure availability for our members, British Water reached out to Yvette Ashby, chief executive of the Professional Clothing Industry Association Worldwide (PCIAW), when concerns were raised about the availability of regulated items.
Ashby has assured the water industry PCIAW will do all it can to direct businesses to suppliers who are familiar with the sourcing and production of essential protective clothing and workwear during the Covid-19 pandemic.
The current demand has also led to cost increases, which was highlighted during a British Water Better Together video conference for members. Northern Ireland Water chief executive Sara Venning told participants that sourcing PPE had become a "constant challenge" and the cost of individual items had in some cases risen from "£2 to £3 an item to £12-£14 an item".
The media spotlight on PPE has also raised the issue that not all items fit women correctly, with complaints from frontline medical staff treating Covid-19 patients making headlines in the mainstream media. This echoes long-standing concerns from women in the water industry who have not always been provided with appropriate kit.
A 2016 survey conducted by a number of organisations, including the trade union Prospect and the TUC, showed that 57% of those women who took part found that their PPE sometimes, or significantly, hampered their work. The survey also found that just 29% of women who responded said that the PPE they used was specifically designed for women.
The water industry provides a critical service and it is absolutely essential all workers have the correct clothing that meets all required standards to keep them safe. It is not just a case of buying the same kit in different sizes – companies need to ensure their suppliers offer options for all body-shapes. There are many options available.  
Not only does it make sense in terms of productivity that employees are not rendered unable to carry out their duties for want of clothing or equipment, it is also an important step in ensuring gender equality in a sector where only 20% of the workforce is female.
Given the current PPE supply chain challenges and the insecurities in availability of items, I recommend companies keep tight audits of their stocks and ensure a long lead time for ordering. PCIAW has members and affiliations globally and is keeping track of who has what, so can steer buyers through some of the current challenges and provide invaluable guidance.
Making the workplace safe includes providing instructions, procedures, training and supervision to encourage people to work safely and responsibly. Companies are encouraged to continuously review their health and safety policies and procedures in keeping with the latest government and public health advice.
It is more important than ever that existing stocks are properly looked after and stored when not in use. This includes allocating responsibility for maintenance and ensuring those individuals using and maintaining equipment have the correct training and know their responsibilities around reporting faults.
Public health and health & safety are always front of mind in the water industry and Covid-19 has made that even more of a challenge as water companies and their partners implement new systems and processes to keep workers safe from the virus. As the representative for the UK supplier community, British Water is doing all it can to support members in these unprecedented circumstances.