Asset resilience will be one of the beneficiaries of PR19
Richard Broome, Managing Director at LSBUD talks about why Ofwat's PR19 could prove to be such a positive influence on asset resilience and looks at why greater industry collaboration, in terms of sharing underground asset data, should be seen as a key facilitator of this.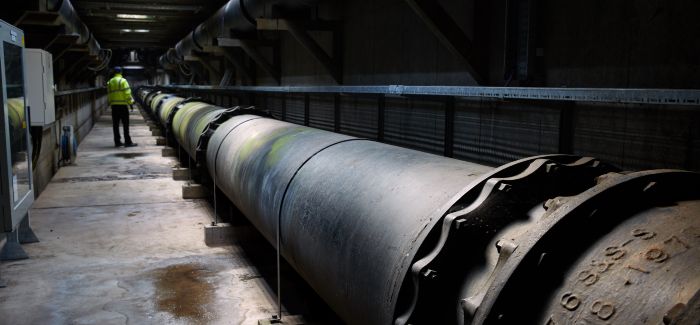 There is absolutely no doubt that PR19, introduced by Ofwat, has put the water sector under extreme pressure. However, whilst the challenges are significant, it really does have the potential to be a positive catalyst for change – driving more innovation and greater industry collaboration to push down costs and meet physical targets.
One area of particular focus with PR19 is asset resilience. Ofwat has strongly, and some might say harshly, focused on resilience. It now treats asset failures caused by third parties in the same way as any other failure of the company's assets or unplanned interruptions, and the financial penalties that result from customer lost minutes can be considerable.
So, how can water companies respond to this aspect of PR19 and ensure their assets are more resilient?
Working together
With water companies under pressure to deliver a 17% reduction in leakage, the better protection of assets is a great place to start. This is where collaboration is crucial. By joining a system that provides the locations of the UK's underground infrastructure in one central point, searching for assets prior to any excavation becomes quicker and assets are less vulnerable to the actions of all construction workers, contractors and members of the public.
In addition, assessing the risk of every one of the millions of searches made, based on the work type, location and assets involved, means that all parties can work more safely. As the portal increases awareness of what is beneath the ground before any excavation work begins and how to work safely around them, any company not part of this search runs a much higher risk of having their assets 'hit'.
By joining a central system, asset owners are able to benefit from the 'safety of the herd' effect. The more asset owners who share their information through one central location, the more enquiries every utility company receives. To use a recent example that we experienced through our portal, Wales & West Utilities received 23,000 searches in 2018. It then joined LSBUD, meaning its assets were available to every relevant search through our system. In 2019, its assets appeared in 512,978 searches, offering far greater protection to its assets than before.
By working together, water companies are able to keep their assets safer, reduce costs, deliver greater efficiencies and improve their regulatory performance. Plus, with less damage to their networks, these utility operators have fewer outages and interruptions, so customer service is improved, repair costs are minimised, and brand reputation is enhanced. It makes good business sense.
Despite this, as well as the introduction of PR19, currently just 10% of the UK's water infrastructure is available through our collaborative portal, which is significantly less than the electricity and gas networks which boast 70% and 80% respectively. Theses energy companies have typically seen a circa 20-fold increase in the asset searches they receive since they joined the portal, making their networks safer than ever before. Plenty of food for thought for water companies striving to keep damage to pipes to a minimum.
Futureproofing
Resilience planning is a proactive way for water companies to futureproof their networks against accidents and third-party damage ahead of time. Again, data has a major role to play in this, with historical evidence informing decisions for the future and the more search data you have to work with, the better.  This provides another reason for water companies getting involved in a collaborative portal. Drawing on the masses of data available, not only can asset owners tell who is planning to work in the vicinity of their network, the type of work they are doing, when they are doing it and the exact locations, but it also allows them to recognise trends and make predictions. They can prepare and put measures in place to reduce damage to their network moving forwards.
For example, search locations can be checked against high-risk assets before work is undertaken. Those projects operating in areas that are perceived as high-risk are anticipated ahead of time and can be stopped until the asset owner is able to provide suitable supervision or advice.
This 'data revolution' allows the profiling of workers and work types, with water companies looking at a firm's safety records. This allows them to better control and manage works close to their assets, and continually improve their own understanding of potential risks in the future. By having a clearer picture of the past and the present, the future can be better managed, ensuring greater resilience.
I believe that it is important that water companies understand that a central system does not just supply asset maps; it collates highly useful data about what activities are taking place along the length and breadth of the UK's networks. Instead of thinking about it as a service that simply supplies information, it must be viewed as a two-way data exchange, which can offer unrivalled insights, all designed to keep assets safe and thus improve resilience.
Collaboration mindset
The benefits of greater collaboration are clear, it is just the willingness of water companies to share their own information that needs to be examined. If they are going to meet the demands of PR19 and enhance their asset resilience, they need to develop a collaboration mindset when it comes to searches.
To find out more about the Challenges PR19 poses to water companies and how to navigate it, LSBUD has collated the thoughts of six key water sector experts to create an industry whitepaper. Download the 'Challenges of PR19: How the Water Industry Can Respond' whitepaper here.