An organic approach to water treatment
Robert Denny, Sales Manager at Veolia Water Technologies UK (VWT UK) describes the benefits of specifying alternative organic coagulants over traditional inorganic solutions. He discusses how modern solutions enable safer, more sustainable working practices that can be used across a wide range of wastewater applications.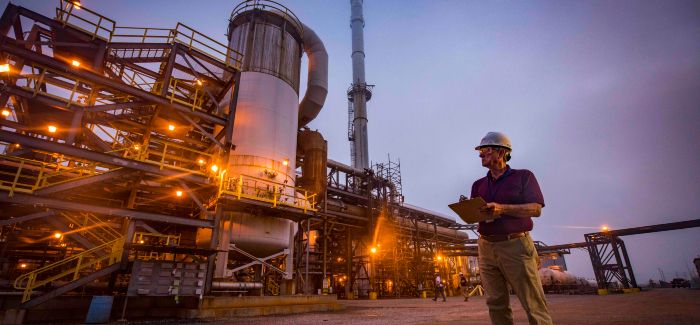 Coagulants form an essential part of the water treatment process, helping to optimise the entire water cycle. Inorganic coagulants are the conventional 'tried and tested' choice for companies that have wastewater treatment equipment including Dissolved Air Flotation. At VWT, we have evolved and improved our equipment range we have also evolved our chemistry range that include organic coagulants from a natural sustainable source.
Inorganic coagulants are still utilised, and have a role to play - but in many instances there are alternatives that offer advantages. In the past, this might have been due to a lack of choice on the market, but today, suppliers like VWT UK offer state-of-the-art, environmentally friendly water treatment chemicals.
There are a number of different types of inorganic coagulants, but they largely function in the same way. The most common solution is poly-aluminium chloride (PAC) which is routinely used across industrial applications. The coagulant destabilises impurities in the water, in a process known as sweep flocculation.
While this process removes impurities from the water it also further adds to the overall sludge volume, due the strongly acidic nature of the coagulant, which requires pH adjustment using sodium hydroxide. Creating additional sludge called aluminium hydroxide, hich ultimately needs to be treated and removed.
Not only is removing the sludge a time-consuming endeavour, but it normally requires off-site disposal. Which requires large vacuum tankers to safely remove the sludge from site. In turn, this removal requires firms to spend money on transport costs and will add to the site's overall carbon footprint. With environmental concerns more important than ever before, this alone is leading many site managers to consider alternative solutions.
Poor quality effluent
PAC is a very effective coagulant and still has a strong place in effluent treatment, especially in the removal of phosphates in drinking water and industrial applications. In other applications specifically in the treatment of wastewater from the food and beverage industry PAC does have a weakness. For PAC to perform well the pH of the effluent needs to be relatively neutral. 
The pH of the effluent stream must be maintained at pH 7-8 to ensure effective treatment. This can be compromised by poor pH control and unstable treatment. Resulting in poor quality effluent going to sewer and risk of being out of consent and higher MOGDEN charges. This can be a constant worry for site engineers who can struggle with maintaining consent and control.
Organic coagulants work effectively at a wider pH range (4-8) and subsequently there is improved control over a broader span of pH in the system. So less handling of hazardous pH correction chemicals and less input from site engineers to monitor the process conditions. They are also very effective at removing fats, oils and grease (FOGs) from wastewater. Some of our most effective results have been observed in ready meal and oil processing factories.
The environmental concerns around certain inorganic coagulants extends far beyond additional CO2 emissions. For example, waste produced as a by-product of some inorganic coagulants can be highly corrosive and hazardous. As well as posing a risk to staff, this substance can be an environmental threat, particularly if released into wildlife. This concern applies to inorganic coagulants, which have large quantities of heavy metal.
Reduced pollution
In recent years, people have become more aware about the risks surrounding heavy metal pollution. The phenomena can wreak havoc on natural environments, as well as human and animal health. Organisations that use inorganic coagulants in its processes can be contributing to the cycle of pollution. As such, there is a strong environmental case to choose organic alternatives instead.
Organic coagulants can be applied at a far lower dosage whilst still remaining effective across a wide range of applications. This form of solution naturally produces far lower quantities of sludge. Furthermore, organic coagulants do not consume any alkalinity from the liquid they are added to, which helps to minimise any pH or conductivity changes.
Thanks to its composition, using organic coagulants will not lead to an increase in salt, or metal presence within the liquid. As such, any concerns about pollution are greatly reduced. Such alternatives help to eliminate many of the challenges and allow organisations to operate safer, more sustainable wastewater treatment processes.
Veolia Water Technologies UK has been working on a range of water treatment chemicals, dosing equipment and services, called Hydrex. These chemicals have been specially formulated to optimise operations at water treatment facilities. Alongside other chemical solutions, such as corrosion inhibitors, scale inhibitors and odour control solutions, the Hydrex range features coagulants for use in the water and wastewater sector.
Many of the coagulation solutions are organic, allowing those in the industry to adopt less toxic, more sustainable practices. The comprehensive range has been designed to suit all water needs and is backed by our team of skilled sales and chemical service engineers, trained on water treatment processes, equipment and chemistry.