AD in the water sector - what's next?
Ahead of ADBA's annual trade show UK AD & Biogas 2013, taking place on July 3-4 at the NEC Birmingham, what are the new AD and biogas opportunities in the water and sewerage sector?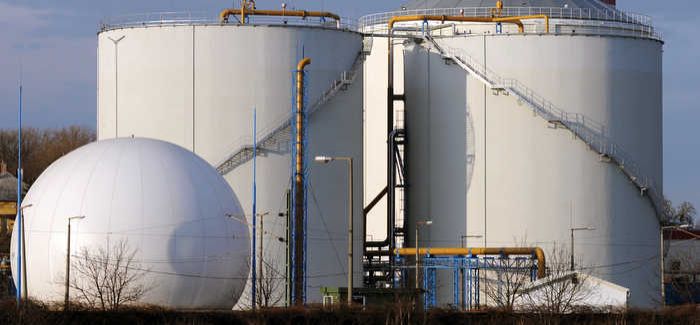 AD plants both in and outside the water sector could treat food and other organic wastes as well as sludge
Despite opportunities for the co-digestion of sewage sludge and other organic wastes being hampered by regulation, the water sector is continuing to find innovative solutions. GENeco's food waste plant at Avonmouth was the first to be co-located in a sewage works when it opened in late 2012, while Severn Trent is set to open a biomethane to grid plant at its sewage works in Minworth, Birmingham, the second largest sewage works in the UK.
Northumbrian Water is also leading the field in AD innovation, with its advanced digestion sites at Bran Sands and Howdon allowing it to cut its annual £40M electricity bill by nearly 20% and significantly reduce CO2 emissions.
Wessex Water subsidiary GENeco co-located its food waste plant next to the existing Bristol sewage works. It will treat 40,000 tonnes of food waste from homes and businesses in the South-west each year while generating enough energy to power 3,000 homes.
The Renewable Heat Incentive (RHI), launched in 2011, has also encouraged water companies to make more of their biogas by upgrading it to biomethane (a renewable natural gas equivalent) and injecting it into the gas grid. The RHI provides an attractive financial return for injecting biomethane into the grid.
Increasing biomethane production offers clear strategic benefits for the UK given the dangers Ofgem recently highlighted around the risk of a tightening of gas supply and rising prices.
Many see the opportunities for the water and sewerage sector to work more closely with the waste management industry and AD operators; AD plants both in and outside the water sector could treat food and other organic wastes as well as sludge.
However, moves towards co-digestion are currently stymied by regulation, although this could one day change with clear rules on labelling.
At present the digestate (biofertiliser) produced through AD that can be applied to land is subject to differing regulatory regimes dependent on whether it is generated through treating sludge or other waste feedstocks. Mixing sewage sludge and other waste together is therefore not as attractive an option as it should be.
Over the next year changes to end of waste regulation, at both the UK and European scale, should offer some clarity as to the future regulation of digestate, and most importantly, whether the option of co-digestion will be made more viable.
At ADBA we are aiming to help moves towards greater co-digestion by bringing the water and waste management sectors including AD operators together.
We will shortly be holding a roundtable meeting to allow the two sectors to establish what the common issues are, and agree what can be done – this will set the path to allow the vast potential of greater integration between the two sectors to be unleashed.