Action urged on contaminated land and water
The contamination of land and groundwater represents a risk to both human health and the environment. Gary Winder, director at WYG Geo-Environment and chair of CIWEM's Contaminated Land Network and Cecilia Macleod, director at WYG Geo-Environment, explains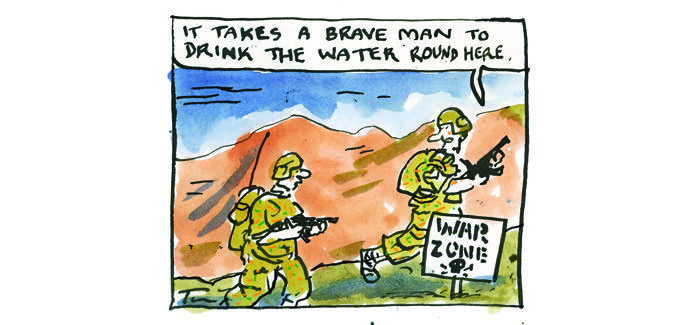 In the UK, we have a mature approach to the assessment, management and remediation of contaminated land and groundwater that dates back to the 1970s when land contamination was first formally recognised as an issue through the formation of the Inter-Departmental Committee for the Redevelopment of Contaminated Land (ICRCL).
We have clear and established legislation and regulations which direct current industrial, waste and agricultural operations through EU controls such as the Industrial Emissions Directive, the Water Framework Directive (WFD), the Landfill and Groundwater Directives and the Environmental Liability Directive.  However, we also have legislation, policy and practice to deal with the legacy of our industrial history through a risk-based approach defined by the contaminated land regime under Part 2A of the Environmental Protection Act 1990.
This provides a means of identifying and remediating land that poses a significant risk to health or the environment, where there is no alternative solution. It also works alongside the planning process to ensure that land is made suitable for use following redevelopment.
Identifying contamination
In a new policy statement published in September, CIWEM called for all countries to implement policy and practices to identify land and groundwater previously impacted by contamination as well as preventing it from occurring in the future. Whilst other EU member states and countries, such as the US, have certain policies that manage contaminated land and groundwater, unfortunately, the majority of the world does not. 
It is, therefore, a regrettable but basic reality that we continue to contaminate and pollute both land and groundwater around the world through poorly managed and regulated industrial activities. This is in addition to the problem of naturally occurring contaminant sources impacting groundwater, and in turn, drinking water supplies.
The oil pollution of the Niger Delta has been widely publicised. It has had a major impact on the regional ecosystem, affecting immense tracts of mangrove forests and destroying both crops and aquatic lifethrough the contamination of the groundwater and soils. 
Unlined and uncontrolled waste dumps continue to be the practice in large areas of the world. In parts of China, mining activities have released arsenic into potable water supplies. Issues with the naturally occurring arsenic contamination of groundwater in India and Bangladesh have been discussed since the 1990s and the international community has responded to the need to develop solutions to protect people in these areas.
Infrastructure
Another major contributor to contaminated land and groundwater is the effect of war in post-conflict areas. Serbia, Kuwait and Iraq for example have all been impacted, amongst other means, by the destruction of key infrastructure installations. 
Serbia is a pre-accession country to the EU and, as such, is required to develop and enact legislation in accordance with EU directives. While on paper, the legislation is easily developed, the practicality of implementation is more problematic. Much of the post-war focus has been in the re-building of infrastructure such as roads and water distribution systems.
The WFD has been adopted and is key to the redevelopment of infrastructure within the country. Home to some 7.2M people, Serbia's drinking water is primarily derived from alluvial or karstic aquifers. Whilst public supplies exist within large municipalities, properties in most rural areas rely upon their own private water supply.
The management and protection of these private supplies is complex and therefore issues with possible contamination need to be handled sensitively.Water quality is a concern in Serbia; less than 50% of the country is served by a wastewater sewage system. In a number of areas, groundwater quality has been impacted as a result of the bombing of industrial infrastructure, primarily oil refineries and depots. Some of these installations were located directly over the unconfined alluvial aquifer and groundwater contamination resulted.
To protect the public, barrier systems were installed and recovery operations put into place to remove hydrocarbons from the aquifer. However, the limited funds available to tackle some of these contaminated sites, mean the impacts may continue to be felt for some years to come.
Data collection
The Serbian Environmental Protection Agency has an ongoing programme of collecting data and information on the hydrogeological properties of the aquifers and on water quality, distribution and treatment in their efforts towards reaching their goal of implementing the WFD. These are countrywide and regional efforts, however, it is clear that a focus needs to be made at the local level, with municipality managers given responsibility for managing contaminated land to protect human health and water resources.
All countries must take proactive steps to manage their land and water resources. As the world population grows and countries and regions strive for ongoing economic growth, we must collectively work to protect and manage the planet and her finite resources to not only sustain and feed mankind, but to do so a way which protects and preserves the natural environment for future generations.