A watershed moment for the water industry?
Tessa Harding, director of water at Thomson Environmental Consultants, discusses the government's Environment Bill.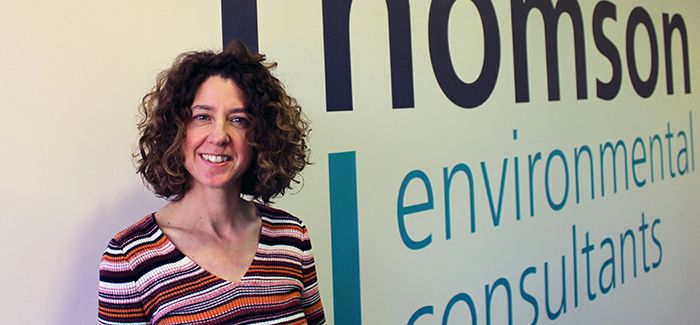 Much rests on the ambitions of this environmental legislation as the government seeks to establish its credentials in the face of imminent EU withdrawal and the Extinction Rebellion protests. The scope is certainly wide ranging, with some key elements including establishment of the Office for Environmental Protection (Part 1) and the requirement on developers to undertake a biodiversity net gain assessment as a condition of planning consent (Part 6). My focus in this article will be to provide a rapid review of Part 5 of the Bill relating to the water sector and consider its implications.
Changes to abstraction licenses
The Bill strengthens Ofwat's powers in a number of key areas including making changes to abstraction licences where it considers that 'environmental objectives' are not being met, or where abstractors are consistently abstracting less than their licensed volumes. The Environment Agency has been reducing the number of permanent abstraction licences for several decades via their Restoring Sustainable Abstraction programme in catchments where abstraction threatens waterbody status. The Bill adds to and strengthens existing powers under the Water Act to vary and revoke permanent licences without compensation in England (but not in Wales).
Under Clause 78 of the Bill, permanent licences can now be varied or revoked 'where change is needed to protect the environment or remove excess headroom'[1].  Excess headroom is defined as 25 per cent of the licensed volume. Specifically, compensation will not be paid if this volume remains unused for a period of 12 years prior to the date when the Environment Agency makes a proposal to revoke or vary the licence. 
This provision extends the regulator's existing powers under section 27 of the Water Act 2003 which allows revocation of licenses only in cases where 'serious damage' is considered likely. No action will be taken in relation to permanent licences until 1 January 2028 in order to allow Defra's catchment based approach to abstraction, set out in its Water Abstraction Plan, to establish and gain traction. 
Partnership working for the water industry
A new provision under the Bill (Part 39E) allows 'joint proposals' to be used by water undertakers to meet environmental objectives. Ofwat has also been given powers to direct water companies to work together where plans are not already in place. Strategic water transfer schemes are already an important alternative to drought permits and drought orders for several water companies, particularly in the South East. 
The potential negative impacts of catchment transfer schemes have been explored in Environmental Impact Assessments for schemes such as the Severn Thames catchment transfer project. The spread of fish pathogens and invasive species, and alterations in the water chemistry of the receiving waterbody are key concerns. The Bill provides no specific provision for environmental safeguards in relation to water transfer schemes, although the requirements under the Water Environment (Water Framework Directive) (England and Wales) Regulations 2017 for waterbodies to achieve good ecological status remain.
Changes to water abstraction licensing
In future, water abstraction licensing will no longer fall under the Water Resources Act 1991 and will be granted through the Environmental Permitting Regulations 2016 which currently cover air quality and flood defence. The purpose of this change is to streamline the permitting process allowing operators with multiple consents to operate under a single consolidated permit. The Bill introduces changes to the way applications are made in order to facilitate this change. Permit applications will be made and amended online, and abstractors will have access to water availability data with the aim of "providing better protection at low flows and allowing better access to high flows,"[2]. The Government intends to launch a consultation on these changes in early 2020[3]. 
Regulation of water quality via Environmental Quality Standards (EQSs) will remain but the Bill will allow the Secretary of State to remove or add substances, and to modify EQSs thus allowing UK domestic control of regulations previously under EU control via the EQS Directive.
New assessments of sewerage demand required
In relation to wastewater, companies must now prepare sewerage management plans which demonstrate how their area will be 'effectually drained'. The plan comprises an assessment of the current and future sewerage demand, and, critically in relation to climate change, the future resilience of the system.
This Bill aims to give life to the 25-year Environment Plan, published in 2018, which sets out the Government's goals in relation to protection of biodiversity, and air and water quality. For the water industry, the focus on partnership approaches to strategic water transfer schemes via joint proposals will broaden the range of options for future water supply schemes. The extent to which changes to the role of the regulator will improve governance within the industry is less certain and may depend on the direction of future policy statements.
References: 
[1] https://publications.parliament.uk/pa/bills/cbill/2019-2020/0003/en/20003en.pdf
[2] https://www.endsreport.com/article/1581462/defra-pushes-back-water-abstraction-licensing-deadline
[3] https://consult.environment-agency.gov.uk/environment-and-business/moving-abstraction-impoundment-licensing-to-epr/