Comment: A Totex Journey
The move to outcomes and Totex-Based Regulation in AMP6 should mean water companies and contractors involving suppliers earlier in the design phase of a project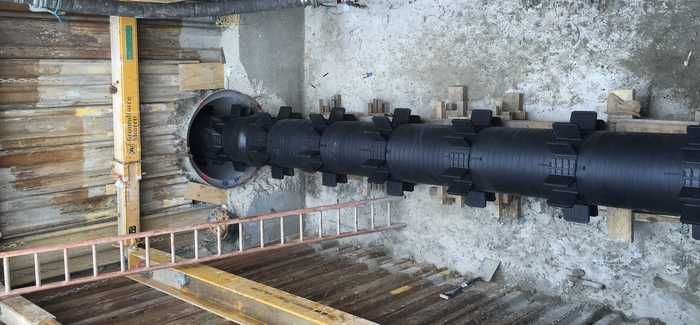 by Paul Minchin, Managing Director, Saint-Gobain PAM UK
We are hearing a lot in AMP6 about Totex, meaning total expenditure, and how it will shape the relationship between water companies and their contractors and suppliers. A Totex approach considers expenditure in a holistic way: it looks at a total expenditure rather than separate Opex and Capex allowances. Now, water companies are being assessed against long-term outcome measures, proposed by the individual companies and determined through customer consultation. This setup certainly supports a Totex-based approach.
Water companies are being asked to reduce their original estimated costs for the service they provide. With long-term outcome measures playing an increasingly important role, driving down costs and optimising efficiencies are now more important than ever in order to minimise Totex in the most effective way possible.
Predictability is therefore crucial, and nowhere more so than from the supply chain. Water companies and their main contractors are looking for long-term supply chain partners who really understand all this and can offer excellent predictability for outcomes.
One way in which predictability can be optimised and significant efficiencies delivered is through closer integration and earlier engagement and collaboration with the supply chain. In the context of pipeline procurement, one of the areas that provides the greatest opportunity for collaboration and for cost savings is the early involvement of a pipe supplier at the design stage of a project. Having access to initial design information enables the optimisation of pipeline design and energy consumption, the reduction of CO2 emissions and a 'right first time' outcome. Many of the projects in which Saint-Gobain PAM UK is brought into have already been designed. In over 90 per cent of cases, we are able to suggest design improvements, and in many scenarios avoid system failures due to inadequate design. We have seen countless instances in which these savings have reached hundreds of thousands of pounds.
In the context of pipework procurement, being able to predict total cost of ownership (TCO) is also crucial for long-term outcomes prediction. That is why it is proving invaluable for pipework suppliers to be able to help estimate the total cost of ownership (TCO) and Life Cycle Assessment (LCA) of a specific pipework, depending on the material chosen for its construction. Water companies and their contractor partners would be well advised to ask what initiatives such as specialist software their pipework suppliers have in place to help with that.
While the Totex-based regulation of AMP6 is shaping the water industry landscape, it is clear that collaboration is fundamental to successful supply chain management. Here at Saint-Gobain PAM UK it is our goal to help water companies and their contractor partners to achieve predictability in long-term outcomes as much as we possibly can. We look forward to seeing how the industry continues to step up to the Totex challenge.