A storm is brewing...
With water companies changing their business models and the way they work with their construction partners too, contractors could be in for further troubled times, says Dean Stiles.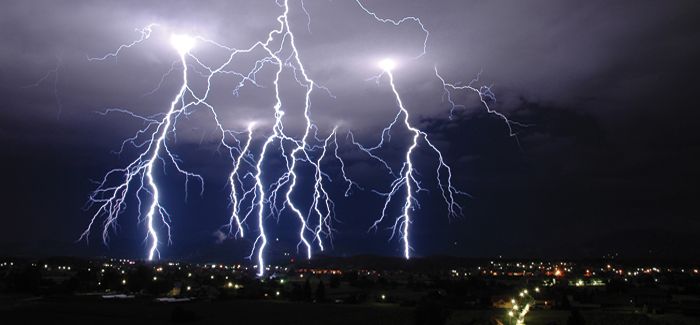 Three UK water utilities have announced their intentions to use alliance delivery models in order to undertake their next round of asset management planning, AMP6, between 2015 and 2020, and beyond.
Thames Water, Anglian Water and Scottish Water all intend to procure long-term delivery partners to support their capital investment programmes. And, in various ways, all have stressed the need for contractors to cut costs.
The next AMP will be a testing time for contractors as water companies seek to get "more bang for the buck" as Thames Water's capital delivery director, Lawrence Gosden, says. Contractors will have to lower costs to meet what he calls the "huge affordability challenge".
All this comes against a backdrop of turbulent economic conditions for the UK and global economies. The UK construction sector has been hit hard, slipping back into recession for the third time in five years.
In 2012 alone the industry contracted by nearly £5B, creating a significant drag on the economy as a whole.
The water industry has boosted performance for contractors and other suppliers increasing business and staff numbers. It was cited by Atkins in a trading statement covering the four months since October. "Our water and environment business is busy with High Speed 2 work and AMP5 framework activity and our defence and aerospace businesses continue to grow," the company said in a statement.
Contractors in water and construction projects have done surprisingly well all considering. Overall, construction companies have battled the storm over the first years of recession and are only now succumbing to sustained margin erosion from 2010, according to a study by KPMG of 14 of the UK's largest contractors.
"Between 2007 and 2010, it is maybe surprising to see that construction margins were actually on an upward trend, which offset tightening margins in other activities, such as support services and house building," says KPMG. "Our analysis suggests this could be due to construction divisions successfully removing cost faster than revenues were falling, as well as the impact of the lag between contract tender and profit realisation. As a result, the real crunch came in 2010 when most of the remaining contracts bid pre-recession reached completion.
"Our analysis suggests why companies in the sector are now having to revisit the programmes of cost efficiency that many hoped in vain would see them through to better days," the report says.
Spending cuts have taken their toll on the broader construction market with orders plummeting at the fastest rate for three and a half years.
"Escalating competition has seen the balance of negotiating power shift in favour of the procurer with projects reportedly being bid close to or even below cost with reduced scope for more profitable contract variations. Construction costs have continued a 34-month-long climb driven by considerable increases in fuel and energy prices.
"Since 2010 we have seen a scramble in the industry to stem the collapse of forward order books, underpinned by deliberate profit-sacrifice. This has resulted in a steady fall in the average construction margin for our sample group, with early indications being that 2012 results are not likely to buck this trend."
However, despite these negative trends and all the gloomy industry headlines of compounding pressure, construction margins in 2011 were still, on average, some 0.5% higher than in 2007. At least for these major contractors the descent has fortunately been from a healthier start point, says KPMG.
"Industry pessimism for the year ahead is now at its worst since the near-record confidence lows at the end of 2008. With forecasters not predicting a return to growth until at least 2014/5, the construction industry remains acutely fragile," the reports says.
More positively, the UK's main contractors appear to be standing firm. "Certainly where businesses have reacted through reorganisation efforts, these exercises have been credited with steadying their operating margins as they emerge. Getting the right client mix for the business has also been credited with helping protect margins and pipeline over the five year period, as has involvement in large-scale infrastructure projects."
Water projects have been part of the mix for many contractors and the attractions of the AMP spend has lured new competitors into the water sector. KMPG offers some pointers to contractors' likely response to the challenges imposed by government-induced austerity. These include:
• Cost efficiency transformation programmes at group, divisional and project levels
• Restructuring, both from an organisational and financing perspective
• Pricing and bidding strategies that focus on true value drivers of end-clients
• Project value engineering
• Diversification into new markets and geographies
• Increased consolidation and joint ventures to facilitate access into specialised sectors
• Re-focusing on growth sectors such as energy and transport infrastructure
"Escalating competition has seen the balance of negotiating power shift in favour of the procurer"
That list will make familiar reading to contractors in the water sector. Water companies are changing their business models and the way in which they work with their construction partners to meet demand from water companies to focus on whole life performance and lower costs.
But it is clear that with little prospect of any government stimulus, contractors will need to redouble their efforts if they are to prevent margins sliding further in the
continued harsh market conditions.