A glimpse into the world of water in 2021
Paul Haggerty, vice president and expert in digital operations, utilities transformation and water at Capgemini UK, looks at some of the trends likely to emerge in the water sector this year.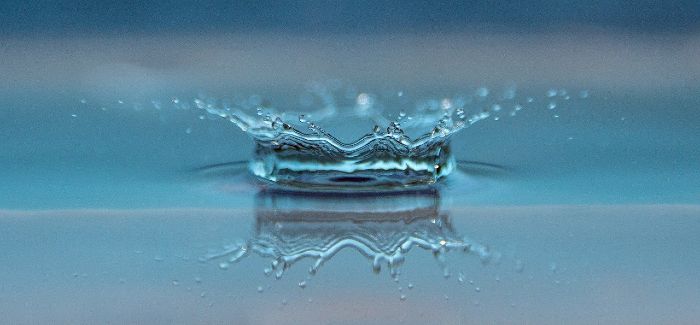 2021 is going to be a year of unprecedented change for the world as we look to a post-Covid future.
The water sector will be no different, as water companies will be coming under even greater scrutiny to fix issues around water leakages and customer billing which has long hounded them.
With the country in the grips of a recession and financial uncertainty causing people to review their budgets with greater scrutiny, water companies need to act fast to show that they are successfully tackling any lingering issues for consumers or face losing customers.
Equally pressing for the water industry is adhering to Ofwat's guidelines with time quickly running out. As sustainability initiatives continue to grow in priority for the UK government, the water industry is going to have to adapt services and make backend operations for efficient in order to not get left behind by other industries when it comes to reaching Net Zero by 2030.
But what are the key trends in the market which will rise to prominence over the next 12 months? Which technologies will become prevalent across the sector and what immediate change will have to be made to ensure regulations are upheld?
Focus on innovation
Ofwat has set the companies significant challenges stating: "We pushed them to go further than ever before, improving efficiency, customer service and resilience…We encouraged them to look well beyond the next five years to meet the needs of future customers – and to protect and improve the natural environment."
The regulator has also been clear; these savings are not to be achieved by clever accounting but by clever thinking and learning from other industries: Innovation is now firmly on the table with the industry being heavily criticised for its lack of appetite for risk or early adoption of new technology. 
The advent of the new Innovation fund opening this year will see companies seeking to make an early move in the eyes of both the regulator and their boards to put a market down on the innovation agenda. 
But unlike perhaps the "innovation" of the past which was product / engineering equipment based and focussed on R&D this needs to be "applied" innovation – which delivers substantial, and sustained, benefits to customers and the environment.
Capital efficiency
The impact of Covid will not just be felt in the customers pockets but has also significantly impacted the entire supply chain.  An already challenging Capital Delivery period has been made more so by slower starts or in some cases having not yet been able to come out the blocks. 
The volume of work that needs to be untaken is particularly prevalent in the refurbishment area (as opposed to major new build) where numbers are set in quadruple for many organisations. 
The ability to service that demand will pressurise an already ineffective system to breaking point and will need radical innovative new thinking and digitisation to improve speed, throughput and efficiency.
Remote working
Covid has been a watershed moment for the Water Industry, every facet of the organisation including the extended supply chain having to adapt to remote, virtual working, from customer operations centre operatives working from their kitchens to field technicians remotely monitoring their treatment works, a seismic shift in the level of digital intensity within the organisation to operate in a virtual way.
Whilst it's been a challenging shift to the 'new normal', it has highlighted the potential significant gains in operational efficiencies and productivity remote working provides, whether that's a real-term reduction in the physical estate in terms of properties, or reduction in travel (carbon, fuel, transportation infrastructure, increased "spanner time/productivity" for field technicians) or the drive towards use of next generation AI capabilities to automate decision making and increase capacity/throughput as we've seen in some clients.
It is clear the barriers to "remote working" have substantially been removed and undoubtedly there will be an increased focus to explore and exploit further. 
While it remains to be seen if water companies will revert to previous ways of working post-Covid, it is safe to assume that by the end of 2021 businesses will have employed a more long-term hybrid workplace strategy.
2021 is going to be a transformative year for the sector and we expect it to force this traditionally conservative industry forward along their digital transformation with a greater urgency than has been previously seen.
Water debt
Covid is without doubt going to exacerbate an existing serious problem: For a number of years, the measurement of water poverty has been accepted as "the proportion of households spending more than 3% and 5% of their household income (after housing costs) on [their water and sewerage bills], and the percentage of customers that do not think their water bill is affordable" (CCWater, 2018).
Last year's figures from Ofwat suggest that 24% of customers spend more than 3% of their household income (after housing costs) on their water bills, and 11% spend more than 5%. 
With the financial uncertainty of Brexit plus the catastrophic impact of Covid unlikely to make the economic picture in the UK any prettier any time soon the pressure is on to decrease these percentages and to do so rapidly, particularly with a higher-level of intelligence & personalisation for vulnerable customers.