WWT Explains… the practical realities of SuDS
In our latest WWT Explains guide, produced in association with Innovyze, we look at the practical realities of SuDS. SuDS, or sustainable urban drainage systems, are a collection of water management practices that aim to align modern drainage systems with natural water processes.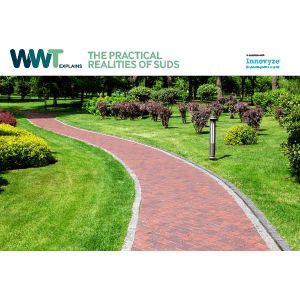 This guide focuses on the practical principles being introduced to overcome the challenges of SuDS. Notably, the design, construction and adoption of SuDS.
The guide covers the following topic areas:
What are the main considerations when looking at installing SuDS?
How can SuDS help to improve water quality?
How can the SuDS approach impact water quantity?
What are the main barriers to adopting SuDS?
Whose responsibility is it to look after SuDS once they are installed?
What are the advantages of regular maintenance?
To download this WWT Explains report, please enter your details in the box on the right.
Download
Login
Or
If you prefer not to share your details for marketing purposes and want to download this original content, please purchase the report here