WWT Explains… groundwater discharges
In our latest WWT Explains guide, produced in association with Marsh, we look at groundwater discharges. New rules that outlaw discharging directly into a natural watercourse from a septic tank come into force on 1 January 2020. This guide examines the changes to the rules and options available to landowners.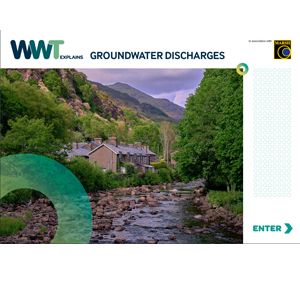 The rules state that septic tanks discharging to surface water, whether a ditch, river or stream, must be upgraded or replaced with a new sewage treatment plant by 1 January 2020. The regulations are designed to reduce the level of pollution from sewage in the nation's watercourses.
The guide covers the following topic areas:
How have the regulations on surface water discharges changed?
What are the options for site owners with a septic tank?
How do you choose which off-mains system is right for your site?
What are the practical considerations when installing a septic conversion unit?
How does the technology work?
What's involved in maintaining off-mains drainage systems?
When is a sewage treatment plant the preferred option?
What happens when you want to decommission an off-mains drainage system?
To download this WWT Explains report, please enter your details in the box on the right.
Download
Login
Or
If you prefer not to share your details for marketing purposes and want to download this original content, please purchase the report here