Remove both grit and rag from wastewater treatment process in one fell swoop
In order to ensure the process stream of a wastewater treatments plant works at maximum efficiency it is vital that rag and grit are eliminated before entering the system. If this is not achieved, this can cause a number of problems for waste water treatment operators.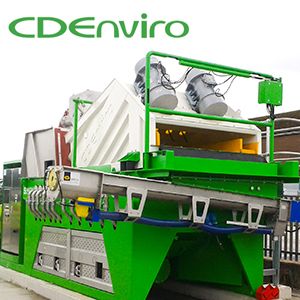 In particular, grit causes ineffective treatment through abrasion of pumps and pipes, poor grit removal leads to system inefficiencies resulting in poor productivity and increased running costs. Grit can also blind filters and membranes as well as causing build up in tanks and digesters. In addition, the man power required to deal with these problems will further dent the budgets of companies up and down the UK.
It is clear that waste water utility companies crave greater automation and higher levels of efficiency from their system. This means fewer men on the ground and higher productivity levels with as little operational interruptions as possible.
Introducing the S:MAX G range.
CDEnviro's revolutionary S:MAX G can effectively remove both rag and grit from a variety of waste materials.
Download the Report
Login
Or
If you prefer not to share your details for marketing purposes and want to download this original content, please purchase the report here