Optimising Water and Wastewater Operations via the Industrial Internet
Conflicting pressures to minimise rate increases while investing in network upgrades and repairs can seem impossible to resolve.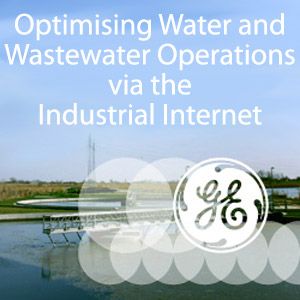 GE's experience working with municipalities and industrial water users around the world has shown that relief may often be found by more closely bringing information together across the barriers that often exist between the different parts of your network – giving you a chance to see the relationships in your efficiencies and costs that aren't apparent when scrutinising one asset or one operation at a time.
The combination of centralised data, powerful analytics and mobilisation of both data and work instructions can help you realise gains like:
50% fewer inspections, through increased field service team efficiency
20% reduction in chemical costs through in-line, real-time monitoring of water quality and treatment
£500,000/year savings in oxygen costs in wastewater treatment
Remote monitoring and management solutions from GE Intelligent Platforms provide a way of linking data from your existing systems and automation – from treatment sites and pump stations, through labs and remote sensors in ways that enable a new kind of analysis, intelligent exception management, and directed work instruction delivery.
Download our e-zine, to see what leading authorities and industrial users around the world are doing to innovate in the ways that they maintain and optimise their water operations. Or call +44 141 332 1551 to get in touch with our UK & Ireland representative to explore your goals and how our solutions may help you achieve them.