Hydro International: HX Guide to Vortex Flow Control Technology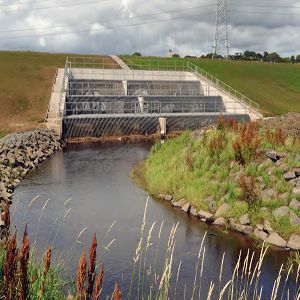 Harnessing the power of a vortex using Hydro-Brake® Flow Controls to throttle back the flow of water and carefully control its release was a concept first pioneered more than 30 years ago. Yet it remains a remarkably modern idea.
Ultimately sustainable, vortex technology still feels like a contemporary solution with untapped potential with much to offer in the battle to future-proof our drainage and sewer infrastructure against climate change.
The choices made by designers and specifiers of flow controls have a huge impact in achieving effective flood prevention, as well as on the installation and lifetime costs of a project.
This e-guide demonstrates the choices available, and the consequences of poorly thought-through selection.
Principles of vortex flow control technology
Comparing the performance of vortex flow controls
Flow Control on Site - A Worked Example
Why it's important to stick to specification
Hydro Brake Optimum®
Download the guide
Login to autocomplete this form
Or
If you prefer not to share your details for marketing purposes and want to download this original content, please purchase the report here