Data recording in anaerobic digestion processes
Solids present in wastewater need to be safely and comprehensively treated and removed. This means not only removing toxic compounds, including both organic and inorganic materials such as heavy metals, but also eliminating any harmful bacteria present in the solids.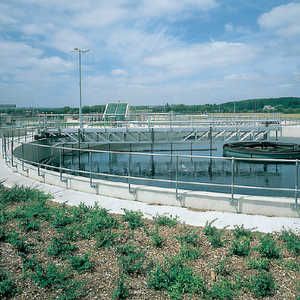 Anaerobic digestion is the process by which micro-organisms break down into biodegradable material in the absence of oxygen. As such, the process can help to greatly reduce quantities of organic matter which might otherwise be dumped at sea, sent to landfill or incinerated. In addition, methane gas from the breakdown of organic matter is increasingly being harnessed as a green energy source for both domestic and industrial purposes.
Many countries around the world have introduced environmental legislation covering solid waste disposal, such as the EU Disposal of Sludge (England and Wales) Regulation 2001 and has led to an increase in the use of anaerobic digestion processes, which can fall into one of two categories:
Thermophilic digestion, where sludge is fermented in tanks at 55°C; and
Mesophilic, where the sludge is treated at around 36°C.
Although thermophilic digestion has a shorter process time and requires smaller tanks, it is nevertheless the more expensive of the two techniques, as more energy is needed to heat the sludge. Whichever process is used, it is important to ensure that the sludge is properly treated to achieve the destruction of anyharmful bacteria and parasites that may be present. This is particularly important where the digested sludge is going to be used as a fertiliser in agricultural processes.
Given the comparatively high cost of anaerobic digestion, it is important to optimise the digestion process efficiency in order to reduce costs and maximise the generation of methane gas.
FAST FACTS

Helps to optimize process efficiency
Satisfies legislative requirements
Provides comprehensive data for reporting purposes