Beyond a pump in a box
Whether it is installation, servicing and maintenance, energy-saving and performance advice, or data acquisition, pump manufacturers can now offer utilities, contractors and other customers much more than simply their core product of a pump.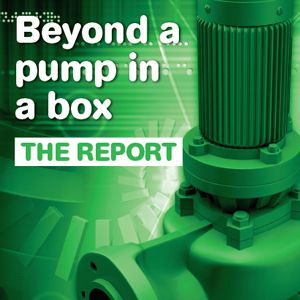 Duncan Lewis, president of the British Pump Manufacturers Association (BMPA) shares insight on how companies are offering so much more than just 'a pump in a box'. Download the report to read the full story.
Download the report
Login
Or
If you prefer not to share your details for marketing purposes and want to download this original content, please purchase the report here