Alliances 2021
Our guide to the most important collaborations in the water industry.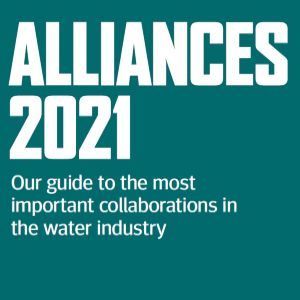 Welcome to Alliances 2021 – our guide to the collaborations in the water industry by the leading civil and process engineering contractors, as well as some of the water companies themselves. For this year's edition, we have decided to focus on the plans and projects of some of the major Alliances for AMP7.
The full impact of the Covid-19 pandemic is as yet unclear, and water companies and their Alliances are continuing with their projects as best they can. But the Future Water Association warns that some projects are likely to be delayed by the coronavirus.
To download this WWT supplement, please enter your details in the box on the right. We hope you find the information in this edition interesting and useful.
Download the supplement
Login
You must be logged in to access this download