Actionable data outcomes from a rising main monitoring programme
In this case study, produced in association with Syrinix, we look at how the company has worked with Anglian Water to see if they could get more out of their existing assets by carrying out pressure monitoring.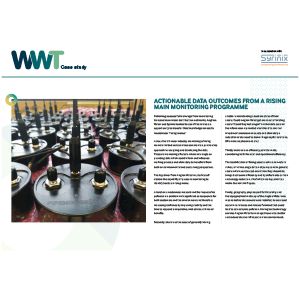 Data outcomes from this monitoring allowed Anglian to identify failing assets.
A richer data set and the information it provided ultimately led to smarter investment decisions on assets and a reduction in the need to deliver huge capital solutions, (like mains replacement, etc).
To download this case study report, please enter your details in the download box on the right.
Download
Login to autocomplete this form
Or
If you prefer not to share your details for marketing purposes and want to download this original content, please purchase the report here