Front Line Defence
Screens act as your first line of defence in a sewage treatment process, but not enough attention is given to making sure they operate unhindered, writes Edward Greathead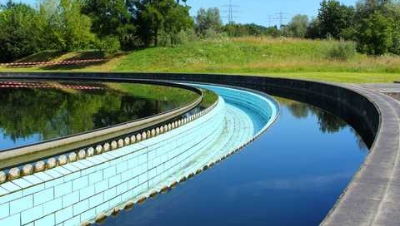 Having been in the sewage screen supply sector for many years it has always struck me as odd that money and time will be spent rectifying problems caused by a failing inlet.
Screenings ragging up detritor vanes and pumps must be removed often manually and treated as the symptom of a failed screening process, but a cure for the cause often will not be actioned. Common failings include insufficient numbers of duty screens (selected to save money on CAPEX), insufficient wash water availability (to save on OPEX), or an "un-owned" interface between screens and screenings handling equipment, where one company blames another for the failure in equipment and a solution to any issue is often unresolved.
The sewage works inlet and the initial removal of screenings must be considered the front line of the sewage treatment process. If the initial screening and removal of debris from the incoming flow is successfully accomplished then the downstream operations and treatment of the influent can be successfully achieved.
Time and again we see sewage treatment works where no coarse screenings exists to intercept bulk debris and the flotsam and jetsam which makes its way into the sewerage network.
Initial coarse screening, especially on large works with gravity feed, should be considered an essential element to provide a barrier to damage. In addition, a coarse screen with a nominal 25mm bar gap somewhere in the region of 20% of the incoming screenings would be expected to be removed, reducing load on the downstream fine screens.
SPIRAC has two main coarse screen selections to offer: CHAINGUARD, our multi-raked bar screen, and RAKEGUARD, our single articulated rake screen. Depending on channel dimensions and expected incoming screenings and debris loads, we can advise the optimum solution for your treatment works inlet.
With the initial interception of influent successfully achieved with a coarse bar screen, we can turn our attention to fine screening.
Spirac again have two main fine screenings solutions: BANDGUARD and FINEGUARD can offer 2D screenings of sewage flows down to 3mm.
BANDGUARD is a vertical band screen which can be supplied in a range of sizes to accommodate civil structure limitations and flow requirements. With Ultra High Molecular Weight Polyethylene panels, the BANDGUARD offers a robust screenings solution.
The FINEGUARD inclined screen has a number of features to maximise screenings removal. Asymmetric stainless steel screening panels offer the benefit of a step to help retain debris and eliminate rag rolling in front of the screen. The panel profile and self adjusting rotary brush mechanism maximises primary debris removal, while panels are finally cleaned with wash water spray nozzles to complete the cleaning process.
SPIRAC fine screen designs incorporate cranked link chains which enable the screens to be supplied with odd numbers of panels, more accurately achieving the required discharge height and dispenses with a number of small screen assembly items. This simplifies production and future on site repairs, maximising screen availability.
As suppliers of spiral conveyors and screenings handling systems for many years, the addition of a range of screens to the SPIRAC catalogue means there are no third party interfaces. Equipment selection can be optimised so all elements work together to provide a total inlet solution.