WWT Water Scotland Conference 2018
Join the only event that brings together the whole of the Scottish water sector together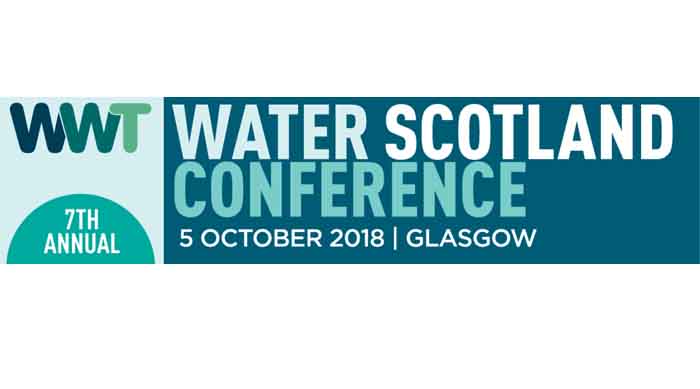 With SR21 approaching and environmental and social pressures increasing, it is a crucial time for the Scottish water sector to build resilience and drive innovation.

Safeguarding customers and the environment, investing in the right areas and mitigating the impacts of ageing assets and infrastructure are among the many challenges facing the industry. Scotland s water sector must take a more sustainable approach, embed digital ways of working, change the way it communicates with customers and preserve water supplies for future generations.

The 2018 WWT Water Scotland Conference will provide you with the opportunity to hear Scottish Water s 25-year investment plan, a hydro nation update and the latest innovations from Scotland. This is the only event dedicated to the evolving needs of the Scottish water sector and brings together more than 150 key stakeholders to share insights, showcase excellence and drive the industry forward.

Attend this CPD-certified conference to:
Hear Scottish Water s 25-year investment priorities 
Find out how the industry is preparing for SR21 
Gain an update on the latest Hydro Nation innovation 
Learn how the sector is putting the customer at the heart of decision-making 
Hear how Scotland is building resilience, reliability and sustainability 

Experts speakers at the 2018 event include:
Jon Rathjen, Water industry team leader, Scottish Government 
Alan Sutherland, Chief executive officer, Water Industry Commission for Scotland 
Peter Peacock, Chair, The Customer Forum (previously minister and cabinet secretary, 
Scottish Parliament) 
Rob Mustard, Director of digital, Scottish Water 
Elise Cartmell, Chief scientist, Scottish Water 
Simon Parsons, Director of strategic customer service planning, Scottish Water 
Gail Walker, Water policy team manager, Consumer Futures Unit, Citizens Advice Scotland 
David Pirie, Executive director, evidence & flooding, SEPA 
Bill Byers, Drinking water specialist, Drinking Water Quality Regulator for Scotland 
Fiona Templeton, Customer experience manager, Scottish Water 
Donald MacBrayne, Business development manager, Scottish Water Horizons 
Dr Claire Neil, Research fellow, University of Stirling 
Paul Dodd, BIM programme lead, Scottish Futures Trust 

You can see the full agenda, download the brochure, view the complete list of speakers and register at:
https://event.wwtonline.co.uk/scotland/

For exhibition and sponsorship opportunities please contact Reza Zaman on 01342 332044 or reza.zaman@fav-house.com
Download to your calendar

>>
Visit event website

>>