WWT Water Northern Ireland 2019
Celebrating its 10th anniversary, the 2019 WWT Water Northern Ireland Conference & Exhibition has a well-established position at the forefront of the water sector, bringing together industry experts and key stakeholders each year to innovatively address the region s major challenges and opportunities.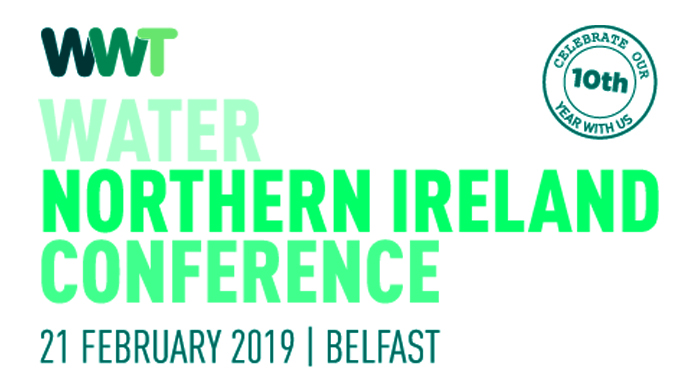 The Northern Ireland water sector is facing ever-greater pressures, including economic restraints and uncertainty, to unprecedented demand for growth in the water network. Compounded with both Brexit and PC21 approaching, it is crucial that leaders from across the sector work collaboratively to drive efficiency and embrace this disruptive change.

Our 2019 conference will arm you with the insight and tools to navigate this transition and deliver a water sector that works for all stakeholders.

Expert speakers include:
Sara Venning, Chief executive officer, Northern Ireland Water 
Dave Foster, Director of regulatory and natural resources policy, Department of Agriculture, Environment and Rural Affairs 
Jenny Pyper, Chief executive officer, Utility Regulator 
Claire Sharp, Customer director, Northumbrian Water 
Michael Bell, Executive director, NIFDA 
Kelly Hewson-Fisher, Catchment manager, Anglian Water 
Ivor Whittle, Energy management team leader, Wessex Water 

Attend this CPD-certified event to:
Explore the journey to PC21 and the long-term investment plans for NI Water 
Gain practical insights on revolutionising the customer experience in water with outside inspiration from Northumbrian Water 
Tackle key challenges facing NI Water with from expert leaders across the entire sector in innovative mini-design sprint breakouts 
Analyse the implications of Brexit on the future of the Northern Ireland water sector 
Understand and engage with the digital transformation NI Water is undergoing 
Network and collaborate with industry leaders to share invaluable knowledge on developing successful external partnerships
To view more details and to register, visit the event website
If you have any queries about the event, contact Carla Staden on +44(0)1342 332016 or email carlastaden@fav-house.com for more information.
Download to your calendar

>>
Visit event website

>>