Innovate East
Anglian Water and Essex & Suffolk Water will present Innovate East, a three-day event at Trinity Park Showground, Ipswich on 10, 11 and 12 September 2019.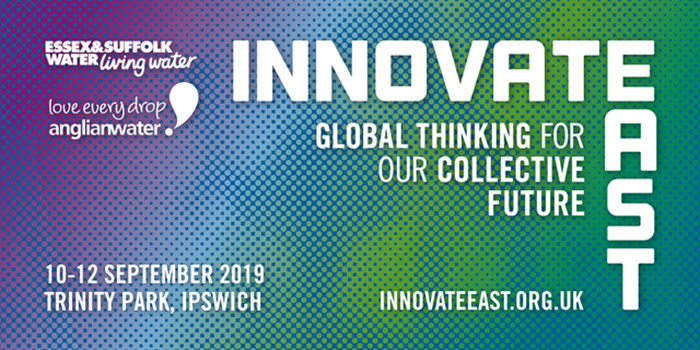 Innovate East will challenge utility experts, academics, engineers, scientists, commercial businesses, students and customers to work together to develop solutions to a number of challenges currently facing the water industry, the region and society, through a series of fast-paced ~sprints and ~hackathons .

Bringing together some of the most creative and progressive minds from across the globe, attendees will be encouraged to unlock new ways of thinking in a unique and exciting environment.
Download to your calendar

>>
Visit event website

>>