Why asset management matters
Keeping a detailed asset inventory at a treatment works is a must, and is the first step towards an effective asset management approach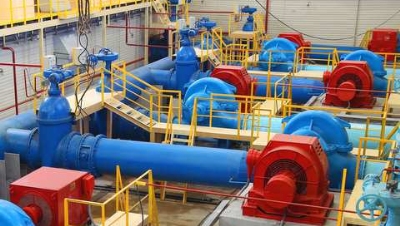 Historically, maintenance of assets such as motors and drives has never been high on the list of priorities for water companies because of the large degree of redundancy built into their sites. There was always another unit that could be switched in while the duty unit was out of service.
This has changed in recent years as water companies find themselves having to service higher customer demand, leading to them to use all their capacity and reducing their scope for redundant systems. Now, asset maintenance is coming centre stage as companies seek to maximise the reliability of assets that are in near constant use.
With dozens of electric motors and VSDs on a typical water treatment works for example, it seems reasonable to assume that a site would have a detailed inventory of every single asset. Yet this is not always the case. Even sites that know where their VSDs and motors are located may not have any other intelligence about the maintenance records or schedules of such assets.
With the growing demand for resilient pumping systems, this lack of asset knowledge could be proving more costly than you think. Unless the motor and VSD are regularly maintained, the 60 percent energy savings that you bought into when the pump system was installed could be far less.
But with so many assets across a typical site, do you have in-house maintenance teams that can handle the volume, let alone have the technical skills to know what to maintain?
You have two choices: train your engineers or outsource to a motor-driven pump specialist.
Whichever route you choose, generating a detailed asset inventory is a must. For motors, all end-users should have a Motor Management Policy. This documents every single motor and offers a series of maintenance policies from rewind to replace. For VSDs, ABB offers a database called Installed Base. Any VSD that you buy is automatically registered in the database including date of purchase, location, application, loading, parameter setting and maintenance intervals. The tool enables maintenance budget allocation to be based on the criticality of each drive asset, and ultimately prolongs asset life. Whenever a maintenance routine is due, the tool alerts you and can schedule a visit from a qualified service engineer.
A qualified service engineer will carry out routine maintenance – ensure connections are tight, air filters are dust free and replace any parts such as capacitors – thereby making sure that the energy saving figure you are expecting is actually achieved. They can also help fine-tune the application to ensure that you sweat the asset and get the optimum performance. This could be something as simple as switching on energy optimisation, also known as flux optimisation, which enhances the VSD's efficiency, squeezing out even more energy saving.
The engineer will also keep you up to date with the latest technologies. For instance, for the first time, low voltage motors can be fitted with a smart sensor. The device remotely tracks the vibration, temperature and energy use of a motor. A traffic light system on a mobile device indicates the motor's status to the engineer: green = good, amber = service interval due, red = imminent failure.
Alternatively, you can train your own in-house maintenance teams. ABB runs several courses, delivered either at your premises or an ABB site, that will keep maintenance teams fully on top of those vital installed pumping assets.
Find out more about what ABB can offer at new.abb.com/uk.