The universal challenge of water
Water utilities across the world face many similar challenges despite their varying locations and economic conditions, writes Rob Fuller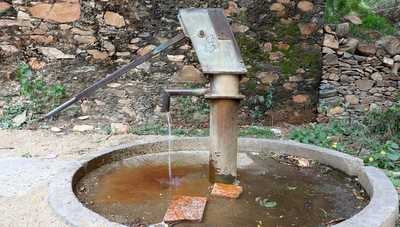 Perhaps unsurprisingly, given that they are ultimately trying to deliver the same services, water utilities the world over face many of the same challenges regardless of whether they are operating in developed, or developing, countries. Issues such as access to suitably trained and qualified staff, customer engagement, cash flow and revenue generation, access to finance for capital investment and climate change all matter wherever you are operating. However these issues are often magnified in developing countries where political interference, a lack of independent regulation and natural phenomena such as droughts and disease can make for a fragile and uncertain operating environment for many water utilities.
This is not to say that utilities in the developing world cannot be successful. eThekwini in Durban, South Africa and the National Water and Sewerage Corporation in Uganda are just two examples of African utilities who have successfully transformed their operations by extending their service networks whilst ensuring equitable access to water, sanitation and hygiene (WASH) for all and generating revenues against which to guarantee further investments
These examples matter because water utilities have a central role to play in delivering the ambition of Sustainable Development Goal 6 - to reach everyone, everywhere with water, sanitation and hygiene (WASH) by 2030. So, how are these universal challenges faced by water utilities best overcome? What will the water utility of the future look like? What skills will the workforce of the 2030 water utility need? What role will technology play? And, critically, how can water professionals in the developing and developed world, and the utilities they work for, best share their skills, knowledge and experience to ensure that Goal 6 is delivered?
These topics and more will be covered in a session I will be chairing at Utility Week Live on Tuesday 23 May and I'm delighted to say that we have an excellent panel lined up including Sarah Lund (Head of Strategy and Sustainability at Yorkshire Water), Dr Faraj El-Awar (Head of the Global Water Operators Partnership Association at the United Nations), Pritha Hariram (Water Supply & Sanitation Services Manager at the International Water Association) along with WaterAid's own Erik Harvey (Head of Programme Support Unit). So if you are coming along to utility Week Live, please do stop by the Transformation Theatre at 3.15pm and join in the debate. Look forward to seeing you there!