The unexpected environmental consequences of leakage reduction
Reducing leakage is a priority for water utilities across the UK, but stemming the leaks might have unexpected environmental consequences on urban trees, writes Dr Phil Aldous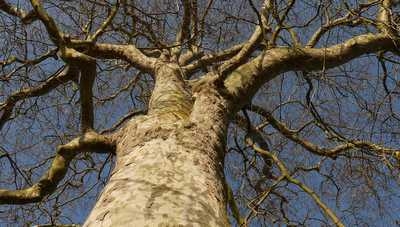 Leakage control models are the sophisticated part of industry's water management systems and important in terms of resource efficiency, whether that is water, energy or carbon emissions. There is always an increasing necessity to balance costs as well as taking into account environmental pressures, whether that is pushing for the utopian low leakage rate, the development of new water resources to meet demand or the need to reduce abstraction volumes in environmentally sensitive catchments. In all these cases, leakage rates or percentages are important aspects in the promotion of development projects and ultimately play a role in determining whether such development projects go ahead or are successful.
In the urban environment, there is an accepted and growing realisation that urban ecology, in particular trees, contribute enormously to a wide range of ecosystem services and health benefits. Large urban trees are excellent filters for urban pollutants and fine particulates. Spending time near trees is also linked to improved physical and mental health with benefits including decreasing blood pressure and stress. Therefore, maintaining and increasing urban biodiversity, including trees, is essential for future urban generations. With increased concrete coverage in urban areas, and the role of sustainable urban drainage systems (SuDs) not widely utilised in a retrospective manner and only becoming the norm on new developments, the availability of naturally percolating rainwater into the ground for tree support is limited.
Reducing the amount of water leaking into the soil may therefore have a significant impact on the health and long term viability of urban trees. I am not suggesting that we should remove or replace trees unnecessarily but with reduced leakage and water availability, we need to manage and care for urban trees as part of longer term programmes. For existing trees close to leakage reduction programme pipe networks, consideration needs to be given to the introduction of surface water diversion to replace the lost water.   Retrospective SuDs and replacement permeable pavements could form part of such schemes and also benefit the sewerage system with reduced peak flow runoff.
I certainly do not want to paint a full doom and gloom picture for urban trees -  different species behave in differing ways to reduced water availability. For example, the London plane tree is a pretty common feature on London streets and this tree is also reasonably robust and can withstand drought better than many other trees. Therefore, an understanding of tree species and their requirements is important. In the case of new developments, landscape architects may need to consider the trees they recommend for planting in the future more carefully. With new robust networks, longer term lower leakage levels and climate change, water availability will change. Although these changes will be offset by a full SuDs being installed as part of the planning approval process, this does not necessarily mean native trees will be planted, as many exotic species can adapt to dry conditions, poor nutrient availability, and temperature fluctuations.
Neil Francis, Head of Arboriculture at Thomson Ecology, suggests that a wider range of planting equipment is needed, including underground watering systems, as well as optimising urban design which incorporates surface water drainage into tree planting schemes. The newly planted trees will then rely less on water from leaking pipes and more on the design of future drainage systems.
I think that where pipe replacement occurs, a wider review of reinstatement techniques are required to ensure that urban trees are protected and that wider environmental benefits are gained from the leakage reduction initiatives.  However, where leakage control and trees coincide, there is an argument for investment in retrospective SuDs to reduce storm water sewage flows and ensure that urban trees do not pay the penalty for what is termed good water resource management.
For more information about the work of Thomson Ecology please visit www.thomsonecology.com