The Next Generation of Sludge Dewatering
The established equipment for dewatering sludge all comes with various pros and cons, but technology is now evolving for the better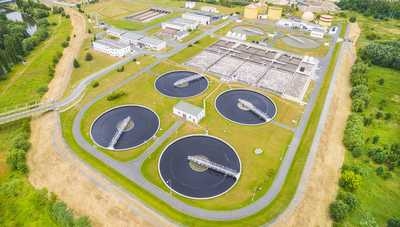 Wastewater produced domestically and commercially must be treated before it can be reused or returned to the water cycle. Sludge is a byproduct of wastewater treatment, which must also be treated before it is disposed of or recycled. The cost of sludge treatment can be astronomical, but dewatering is a technique used to reduce the volume of the sludge, thus reducing transportation and disposal costs. There are various systems available, and choosing the right technology is dependent on many variables. Operating and maintenance costs will be an important factor in the decision.
One of the oldest dewatering devices available - dating back in the 1850s – is the filter press. It has a high solid capture rate, with the ability to dewater hard-to-dewater sludge, but it requires a large quantity of chemicals and the replacement of the filter media is expensive.
The belt press is another common choice. It has a vast amount of applications such as mineral slurry, sewage, pharmaceutical, petrochemical, food processing and paper pulp waste. The throughput of a belt press is high, with a low capital and energy cost; however, the running costs can be expensive. Chemicals such as potassium permanganate are required to neutralize odour, and water is used for cleaning with frequent filter media changes.
Another option is the centrifuge. It has been around for a long time, due to its many advantages and superior performance. It is reliable, with a small footprint, has low staff requirements, is easy to maintain, and boasts good odour containment. On the negative side, it consumes high levels of energy, with high polymer usage and is relatively noisy, with a lot of vibration.
The screw press is a relatively new technology. Here, flocculated sludge is fed into the rotating screw shaft, squeezing the sludge to separate liquid and solids. Traditionally, the running cost is low, but so too are the throughput and cake solid content. However, the advancement of the system in recent years has made it more attractive.
Dewlink employs a screw-based system, with an interconnecting duel screw configuration inside a single enclosure. It consists of two closely aligned screw shafts with consecutive fixed and moving rings. This configuration further promotes the movement of the sludge. As the screw turns, sludge is pushed forward, and the moving rings, driven by external drive rods, generate a vertical up-down movement with a pendulum motion, cutting through the fixed rings. This combination of screw structure and ring movement ensure that the moving rings cut through the fixed rings effectively, preventing any clogging between the gaps and also maximizing the shear effect on the sludge, squeezing it and pushing it further forward, increasing throughput with a reduction in moisture content of the sludge cake.
The system has a low operating cost, it consumes very little energy, cleaning is minimal and less chemicals are required. It can operate 24 hours fully automated, with little maintenance, and it can be easily integrated with any existing system in the wastewater treatment plant. For more information on the screw press dewatering system visit: www.dewlink.com