The Emerging Era of Wastewater Valuables
Techniques for resource recovery from wastewater could usher in a new era of recycling, re-use and public awareness for the industry, writes Archis Ambulkar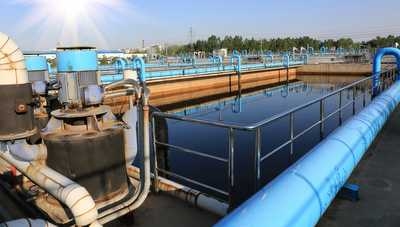 With creative minds, human beings have incessantly strived to transform and improve their quality of life via scientific and technological advancements. From the Stone Age to the present day, time, money and effort invested by each generation have yielded innovations and improvements, thus benefiting their offspring. In the present, hi-tech systems are evolving at a rapid pace; societies are observing significant automation followed by the development of newer gadgets and appliances in many sectors. In this pursuit for progress, the wastewater field has not been left behind. The industry has observed sustained improvements and taken major leaps toward innovation in sewage management techniques.
Wastewater collection and treatment concepts have evolved to meet changing needs. Simple physical treatment methods (like screening and sedimentation) have been accompanied by more complex chemical and biological processes. With the advent of systems such as the activated sludge process, oxidation ditches, sequencing batch reactors, fixed film reactors, membrane bioreactors and many more, the wastewater sector has seen major transitions in technological know-how and the way sewage is treated. These purification schemes also got categorized into preliminary, primary, secondary and tertiary processes. With continued advancements and evolution, wastewater treatment plants started utilizing state-of-the-art instrumentation and process control methods to monitor, regulate and oversee performance of the water cleansing process.
Historically, sewage has been considered a liability on the system that needs careful attention, handling and disposal. For long time, treatment has remained the main focus of the wastewater industry for dealing with impurities in the used water. However, with the emergence of newer concepts and more advanced knowledge, researchers and practitioners have started evaluating wastewater as a potential source of key constituents that can be recovered for beneficial use. In addition to treatment, dirty water is also getting recognized as the reserve of valuable constituents. Generally speaking, domestic and industrial wastewaters are rich in various organics and inorganic chemicals. Numerous possibilities of retrieving important resources from wastewater as well as sludge generated at the treatment plants are getting attention. Some examples of recovery products being investigated by professionals include nutrients (nitrogen and phosphorus), biofuels (such as biogas, bio-hydrogen and biodiesels), biopolymers, volatile fatty acids, alcohols, enzymes, metals, and many more. Industrial effluents with many specialized chemicals further add to the potential opportunities for resource recovery.
Growing ambitions and the augmentation of wastewater know-how are taking the sector on interesting paths. With the dawn of new era of wastewater valuables recovery, several companies, research institutes and universities are looking into their technological feasibilities and aiming to develop sustainable solutions for constituents' recovery. Such avenues are creating opportunities for revenue generation at the wastewater treatment facilities. As work is progressing, recovery technologies are transitioning into varied stages of conceptualization, research, development and implementation. Reclaimed products can potentially be utilized for many applications. Reusable high quality effluent itself offers significant value towards the recovery process. Instead of discharging to waterways, this cleansed water can be used for irrigation, power plants, fire protection and many more purposes. Nutrients recovered can be used in agricultural fertilizers whereas energy regenerated from biogas can help to offset some of power supplies and electric demands. Biofuels recovered from sewage will serve as alternative energy sources that could contribute towards counterbalancing depleting non-renewable resources. Recovered metals, biopolymers, enzymes and many other specialized products could gain wider markets.
Sure, there is a long way to go and several hurdles to be crossed for making recovery processes a certainty. Technological innovations would need to reach an extent that the attributes of recovered products will match up with those of other available commercial forms and can be offered at a competitive price with a high degree of confidence. Rapport building with customers will be important towards creating sustainable markets for the recovered products. Public awareness can also create sufficient understanding about recovery aspects amongst the community members. One of the key aspects would be overcoming psychological barrier amongst government entities, municipal professionals, regulators and consumers about the quality and safe use of products recovered from wastewater (as opposed to those obtained from natural compounds, ores or any other crude form). A systematic approach at various strata of societies can go a long way towards making this venture a success.
Growing population followed by rising demands for water, energy and other key constituents are changing the way we view the available resources around us. Renewable energy use, efficiency improvements, reuse and recycling have become the buzz words of the present times. Conservation and management of natural resources are gaining attention as never before. Such concepts and priorities go well with the emerging wastewater recovery initiatives. Futuristic sewage resource recovery vision is quite encouraging. Changing paradigms of sewage values are bound to evolve wastewater industry in the progressive directions, providing fresh dimensions and carrying this sector to newer heights.
About the author: Archis Ambulkar is an internationally renowned water expert and author of the book "Guidance for Professional Development in Drinking Water and Wastewater Industry", by International Water Association Publishing. He has contributed towards Oxford University's Research Encyclopedia and authored numerous publications.