The Big Picture on Energy Costs
Details matter when it comes to pump system energy assessments, which is why not all assessments are the same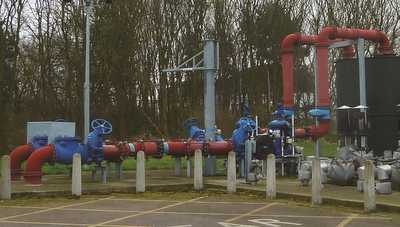 Undertaking an energy assessment of a pump installation would appear to be straightforward. Identify the direct-on-line pump, its rating, operating hours, turndown values and the present control method. Then by switching to a variable speed drive (VSD) you can readily determine the energy, money and carbon saved, along with a payback.
Yet all too often end-users following this approach soon discover that the purchase price, energy saving and payback are not quite what the theory had predicted. The reasons are that most energy assessments forget to consider the big picture. For example:
1.Space: It is important to assess the physical space around the application. How easy is it to get the drive into the building? For large pumping applications, do external roads need to be closed while the equipment is lifted into place?
2.Motor age: The age of the motor can have an impact on the way it works with the VSD. It is also worth considering how electric motor technology has improved with developments like synchronous reluctance offering even higher efficiency levels, which could make a big impact on energy saving.
3.Length of the motor cable and cable types: When using a long cable between a motor and a VSD, it is important to size it correctly, to allow for the volt drop and to consider the impact on EMC performance.
4.Supplies and harmonic effects: Has a harmonics analysis been undertaken of the site? What is likely to be the impact of the VSD on the harmonic levels? What harmonic mitigation is needed?
5.Static vs dynamic head: The mechanics of the pipework can also have an impact on energy saving. The assessing engineer must be aware of "head" issues, as pumping fluid up inclines (static head) requires additional energy, as it flattens the system curve thus reducing slightly the energy saving potential.
To ensure that everything is considered and that the end-user doesn't get any financial shocks, ABB has devised an energy efficiency course. The CPD-certified training is carried out over two days and takes the delegates through every aspect of a typical pump, fan or compressor installation including how to gather, monitor and record the correct data. This includes advice on hiring a VSD to trial the results through to how to use an energy data logger. Delegates get access to a special software tool, called the Energy Assessment Report generator, which automates the process, leading to more realistic results and fewer shocks.
With the cost of electricity as high as it is today, payback can be less than 12 months.