Smart Water Systems – can they really make the water industry more efficient?
Smart water systems are gaining popularity, but the introduction of technology is only the first stage in a necessary change process to improve operations, writes Phil Aldous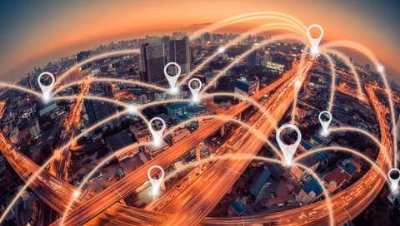 Smart technology is an incredible advance. It blows the mind in terms of what it can do, where it can be integrated and the granularity of the data that it can collate. These are all vital steps towards managing both water and wastewater supply networks in an efficient way and getting the most out of existing assets.
In the water industry, smart water systems are all the rage but there are some key questions that we should be asking ourselves before getting caught up on the technology bandwagon. Are we likely to see a return on the capital invested and how do smart water systems break past infrastructure management and into environmental management? Most importantly, does it improve the customer experience or are we heading for data overload?
Just take one small area of the industry as an example. Thames Water is embarking on a smart metering installation programme that will see 414,000 smart water meters installed in London by 2020. By 2025 they will be dealing with 35 billion hourly meter reads every year - that's just the meter readings. Imagine the data from the whole water supply network from source: abstraction, treatment plants, pumps, energy consumption, pressure transducers, network monitors, customer meters, and then there is the whole wastewater network as well! That's an enormous amount of data in a year and, because this is a long-term business, imagine what a twenty-year trend would amount to.
Let us not kid ourselves. Introducing sensors and data recorders and wireless data  transmitters does not mean that's it - job done, because it is not. The real benefits of smart water systems come when the data is analysed. I am on this occasion not referring to AI (Artificial Intelligence) - that's probably a few years off still – but people led interpretation of longer term trend and spatial data. This time consuming task is the bread and butter of many consultancies. The question is, once data is collected, are we thoroughly interpreting it, and using the insight it provides to get ahead of potential future 'events' and understand the trends it may identify? If not, it seems short sighted and perhaps means that as an industry we are not getting the full projected return on capital invested.
Smart technology is still in its infancy and has many new areas still to expand into and dominate. For example, online monitoring of chemicals in abstracted water and discharged wastewaters is currently being developed together with catchment-based flow and water chemistry data. But is this 'real time' data matched by real time decisions and intervention actions?  If it was, wouldn't there be a corresponding drop in prosecutions for sewage effluent discharge failures?
It is not just the 'real time' data that smart systems provide, it is also about the ability to construct 'time series' – the ability to detect changes over time and spatially.  Where smart systems meet Geographical Information Systems (GIS) for example is an interesting area. The Thomson Interactive Mapping (TIM) system uses real time GIS mapping for ecological and other types of data presentation. A mapping system that can present on a screen in real time, the most recent ecological and biodiversity data held by a business on its land assets is a great step forward. How else can you accurately calculate your locked-up carbon in trees or natural capital land bank? 
GIS will also be an aid to delivering the next series of capital programmes by quickly and efficiently identifying the potential environmental impact of new asset locations with key strategic ecological sites and delays avoided. The next step is for systems like TIM to spread their wings and expand into holding the data on effluent discharges and abstractions in real time as well as data supporting drought and water resource management plans.
GIS mapping and technological resources like TIM have the potential to bring smart water data strands together and should be seen as a way forward for technology in water industry management both from day to day and also in longer term decision planning. By combining smart water systems and ecological and environmental management, we can gain a complete picture from source to tap, drain to river water cycle, in real time. This is going to be essential as we build more resilience in water systems in the next asset management plan period from 2020 to 2025 (AMP7) respond to the challenge of more weather extremes, and demand more performance from existing assets to meet population growth demands.