Plastic pollution – what was the tipping point?
Despite years of research, news stories concerning plastics and the pollution of the marine and water environment have finally started making headlines, Dr Phil Aldous writes. Why the sudden change?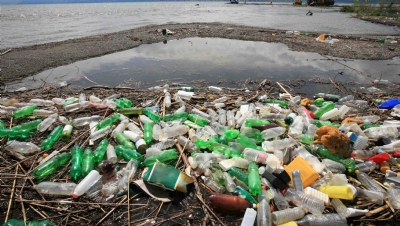 It is interesting to see how some important environmental issues have no action plans or even appear in policy plans until they hit the headlines. This may be either due to a catastrophic environmental disaster, or they trundle along endlessly in scientific journals with increasing detail and analysis over many years until something triggers the subject to be a public headline issue.
I worked on the flushability of wet wipes and their impact on sewerage systems in the 1990s. Even then I was asking for engagement by manufacturers on the use of cotton buds, and why plastic cotton bud stems could not be made of cardboard or paper instead. Both of these issues are now high up the news agenda, either associated with maximising the use of our sewers for sewerage conveyance and not using them as convenient dust bins, or as part of the war on plastic waste.
It does take time for environmental issues to be heard, but at least it appears that people are now listening to the arguments earlier, which is the big change in recent years. After all, if you look back to 1950, when Gilbert Plass first published a paper on climate change, it took until 1990 for the Kyoto Protocol to be endorsed.
This poses the question as to whether there is a disconnect between research organisations and policy makers which requires public pressure to raise issues up the agenda. Maybe the public are more environmentally aware and concerned than regulators and policymakers. I don't believe this to be the case, but perhaps we should be asking ourselves whether we have this loop closed already or not.
Taking the UK as an example, research bodies promote research areas and Government decides on direction, priorities and funding levels. The outcomes of that research feed back to the Government and the public domain. Organisations like Thomson Ecology play a role in this debate, although as an SME business, the amount of effort and time that can be used on non-commercial activities is constrained. It does happen however. For example, Thomson's principal taxonomist, Ruth Barnich, has just returned from May's World Conference of Marine Biodiversity in Montreal, Canada, where she presented on the classification of marine microplastics – a key topic of the conference.
So why such a lag on environmental issues before triggering policy action? I appreciate science is not always exact, but we can predict with some accuracy outcomes better now than ever before. Perhaps some of the delay is because if action is taken there would be a social and economic production impact.
On the natural capital accounting aspect, we cannot treat the environment as a vehicle to produce economic growth with annual financial dividends, when in reality we are actually polluting or destroying it, or in financial terms, liquidating it. We need natural capital accounting to be embedded in the operations and decision-making processes that our policymakers and captains of industry take. Without this, the environment may not be sustainable in the longer term, be irreparably damaged and face collapse. We need to value our natural resources, like water, even more now than we ever have. Just ask the question: how much will it cost to clean up the world's plastic pollution and repair the damage caused? And that's difficult to answer... yet we have been warned about this pollution for many years and have taken little or no action.
Returning to the trigger that made us all sit up and listen. Was it the BBC's 'Blue Planet II' – and Sir David Attenborough's words, "the future of all life now depends on us" – that was the trigger for action, and why is that more powerful than 50 years of published research? Maybe because it is citizen power that can be really emotive and, if spoken by a non-politician, is seen as more trustworthy. We do need to reduce our plastic pollution in seas and waterways and clean up our act. All of industry has a role to play in this – whether that is manufacturer or user.
More than anything else, as an industry, we need to tackle marine and freshwater plastic pollution and any other pollution event – both at source to stop it getting worse, and also to clean up what is already there. This may take years, but our action has to be unilateral as well as local. With public support behind the issue, scientific facts giving us hard evidence and a willingness within the water industry to make a change, this should be a battle we are able to win.
To find out more about Thomson Ecology's Water Division, please visit www.thomsonecology.com