Operational Records Key for WWTPs' Long-Term Goals
Good data on the performance of treatment plants is important not only for meeting quality standards in the present, but in helping designers and engineers of the future, writes Archis Ambulkar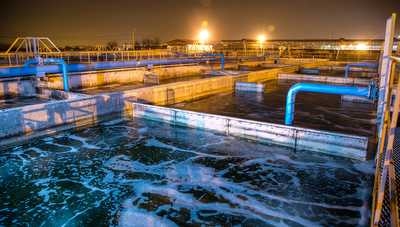 There is no doubt that changing environmental regulations and technological innovations are rapidly evolving the wastewater profession. An emphasis on water quality and stringent effluent limits are leading the way for sewage treatment plants upgrades and new construction projects.
High-tech transformations from conventional to advanced wastewater treatment systems are trending within the industry these days. Improvements to point-source water pollution control entities are multi-step ventures starting with feasibility studies and planning to designing, permitting, bidding, construction and commissioning.
To achieve these futuristic modifications successfully, professionals need to rely on existing plant performance data to develop a sound basis for a project's execution. Hence, analytical and operations data gathered over the years for wastewater treatment plants (WWTPs) carry significant weight towards achieving long-term sewage management goals.
Common wastewater parameters analysed at the treatment facilities include COD, BOD, suspended solids, total solids, volatile solids, ammonia, nitrates, nitrites, phosphorus, pH, dissolved oxygen, temperature, fecal coliform, E. coli and many others. Samples analysed may typically include untreated, partially and completely treated sewage along with various types of sludge and stabilized biosolids. To understand the fate of wastewater during the treatment, samples get collected at different processing stages, for example: at plant headworks, primary tanks, secondary systems, tertiary treatment, disinfection and final effluent structures. In addition to process parameters, staff may also record and monitor plant inflows, water/sludge pumping rates, chemical dosing rates, solids generation quantities, metals and many other critical constituents. Utilities such as electricity, municipal water and natural gas as well as onsite biogas and plant water generation also gets documented.
The intent of gathering all this information is to properly define plant functioning and ensure its performance is meeting expected levels. Although a wide range of data may get collected during day-to-day operations, key findings are reported to regulatory authorities on a routine basis to justify a treatment plant's compliance with the established limits. Changing regulatory dynamics are also impacting the sampling frequencies and extent of analysis required to satisfy a governing authority's prescribed procedures. While some treatment plants may collect just enough data to meet regulations, others may go the extra mile to gather extensive information and attain in-depth insights of the system's performance. Data collection protocols vary greatly from plant to plant and may depend upon factors such as design capacities, treatment process complexities, receiving stream water quality, discharge limits, staff availability and competencies, laboratory resources, institutional prioritization, funds availability, and many more. In general, analytical practices and data generation are costly affairs involving lab infrastructures, equipment, instruments, chemicals, certified staff and other associated mechanisms. Plants may have their own dedicated analytical laboratory facilities on the site, whereas others may outsource collected samples to third party laboratories for analysis purposes.
Overall, gathering analytical data is an integral part of the treatment plant's routine operations which cannot be ignored. Although the main intention of such activities is to satisfy compliance targets, analytical and operations records can carry broader and higher significance towards a plant's forthcoming wastewater and sludge management objectives. Operational records create a chronological trail and footprint of a plant's historical performance, while highlighting past issues, incidences, deficiencies and efficiencies. In short, analytical records provide a clear picture of a WWTP's health history.
Recordkeeping practices offer multiple benefits towards a plant's technical strategies. Microorganisms involved in the treatment processes are pretty sensitive to inflow conditions as well as operational environments. Considering a plant's dependence on biology, reviewing historical data can assist to comprehend robustness of this microbial culture and its response to changing parameters over the extended operational period. Such overview can potentially inculcate a better understanding of biological processes involved and provides an opportunity for improvements to sustain desired microbial species within the reactors and fine-tune process controls for optimal plant's performance. Examining other parameters can identify opportunities to improve process efficiencies, reduce chemicals consumption, minimize waste generation, increase resources reuse, and many more.
Background data is crucial not only for improving present operations, but for future planning and designing activities. With a robust foundation, designers and engineers can pursue projects with a higher degree of certainty. These steps lead to an effective decision making process thus yielding expected improvements and sustaining futuristic vision of the facilities.
Overall, sampling and analysis protocols hold a special status within the wastewater industry that requires proper attention. As responsible specialists, let's make a point of ensuring that plant performance is well documented and reasonable process databases are made available to the next generation of professionals.